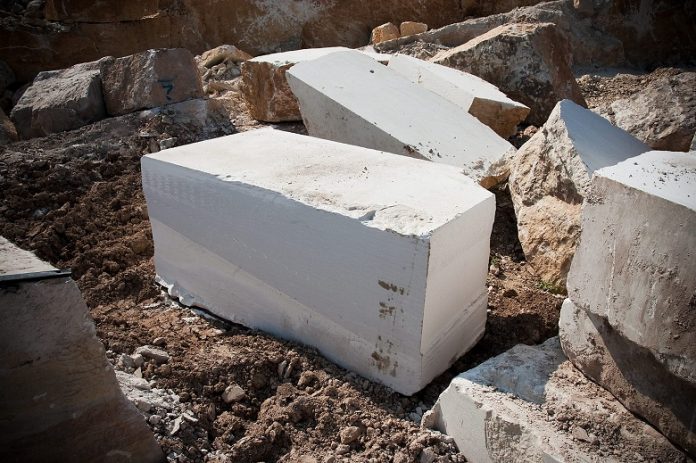 Italy and Algeria have long historical but also strong current relations, which is mirrored in the bilateral trade between the two countries. Italy is Algeria's top export destination and the third source of the country's imports. According to the Observatory of Economic Complexity (OEC), in 2017, Algeria imported goods of $ 3.62 billion from Italy, out of which $ 10.7 million was marble under HS Code 251512, $ 1.96 million under HS Code 680291 and $ 11.1 million under HS Code 680221. 
But what was the trend in Algeria's marble products imports from Italy through years? Stonenews.eu, after collecting and studying Eurostat's statistical results (last update 17/12/2019), is presenting Algeria's marble products imports from Italy both in value and quantity of exports between 2009-2018.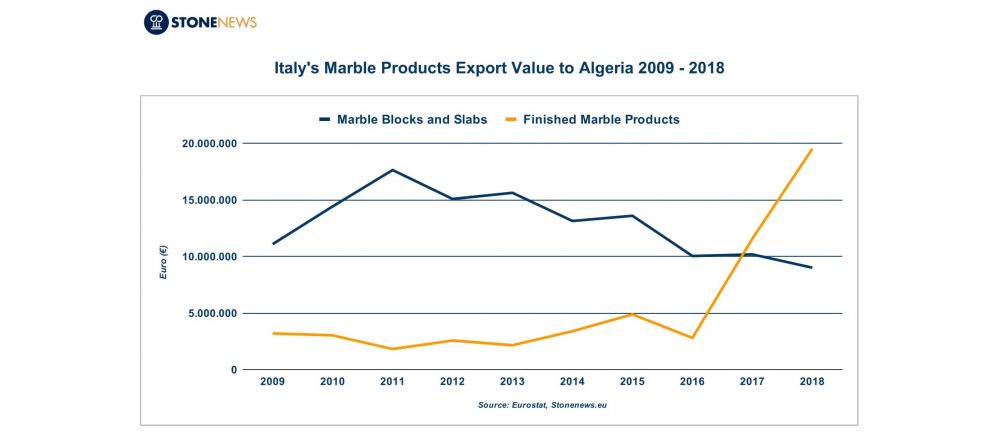 As seen at the chart above, 2016 was a significant year for Algeria's finished marble products imports as since then imports follow a constantly upgoing trend, in such a degree that they met marble blocks and slabs import value in 2017. On the other hand, Algeria's marble blocks and slabs import value from Italy, after the positive growth until 2011, had several fluctuations in a generally downwards spiral.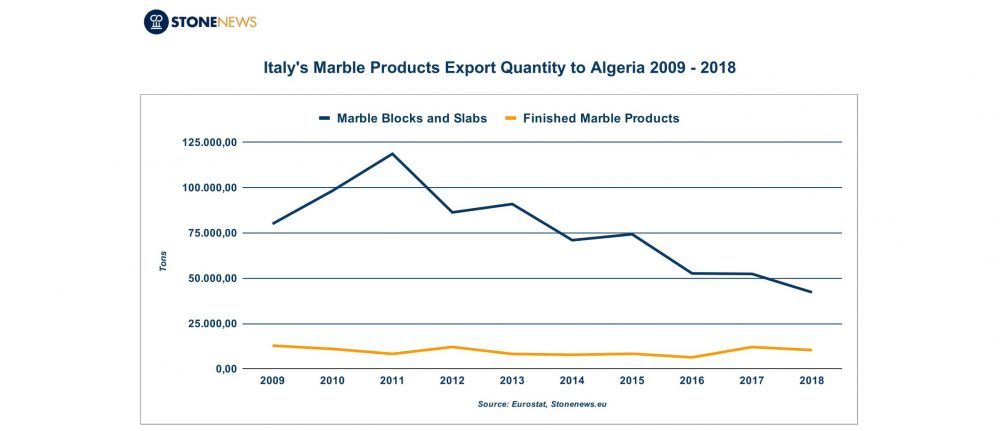 As for quantity of imports, finished marble products quantity remained rather low and stable through all the years between 2009-2018. On the contrary, marble blocks and slabs imports from Italy at this period of time suffered tremendous loss after 2011, being cut even in half of the initial year in 2018. 
*Due to consistent data flow, statistics may alter during the year