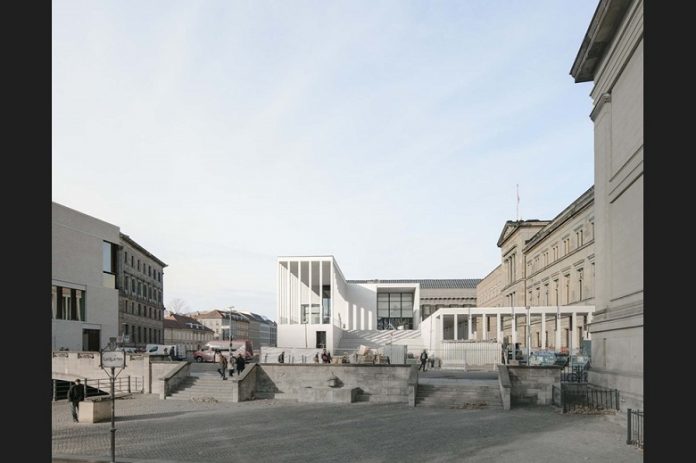 David Chipperfield Architects' new central entrance to the city's Museum Island has been officially handed over to the State Museums of Berlin prior to fit-out
The 10,900m² building, known as the James Simon Galerie, is now being fitted out and is due to open to the public in summer 2019.
The completed block is at the heart of the masterplan developed by the practice in 1999 for the Museum Island. It sits along the Spree Canal in central Berlin next to Chipperfield's 2010 Stirling Prize-shortlisted restoration of the Neues Museum.
Constructed of natural stone and marble aggregates, the new building sits on a tall masonry plinth above the canal, topped with a colonnade of slim columns in a giant order: a Classical piano nobile riffing off the idea of the island as a 'cultural acropolis' as originally envisaged by King Friedrich Wilhelm IV in the 19th century.
At the upper level, a large foyer is entered via three wide flights of steps. The foyer incorporates a café and provides access to the main exhibition floor of the Pergamon Museum, as well as opening out to a terrace running above the Spree. Below, a mezzanine floor accommodates a shop, WCs and cloakrooms, while in the basement there is an auditorium with around 300 seats and exhibition galleries linking through to the Neues Museum, the Altes Museum and the Bode Museum, via an 'Archaeological Promenade'.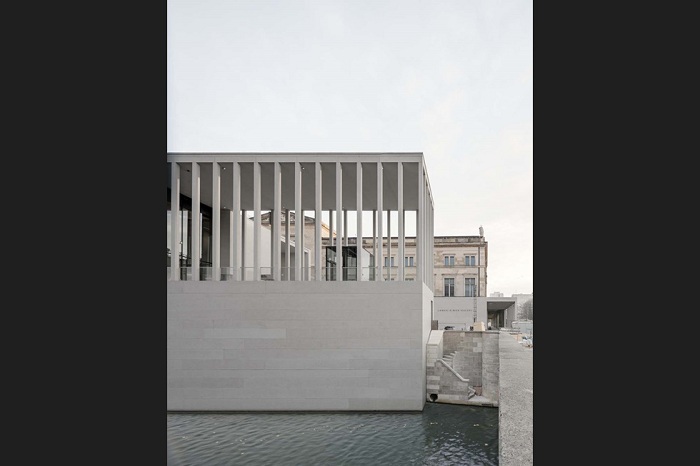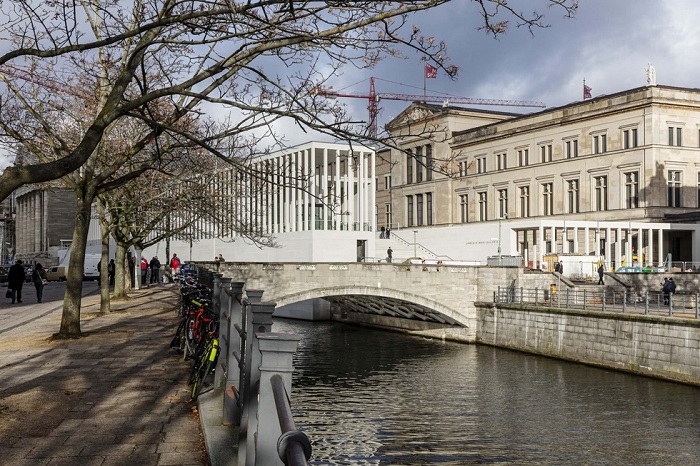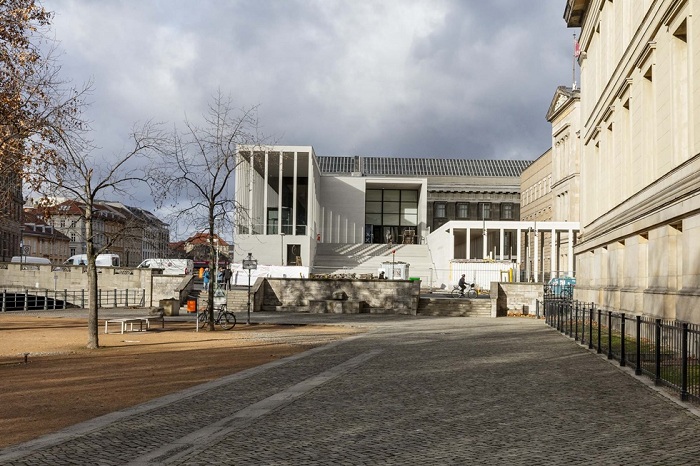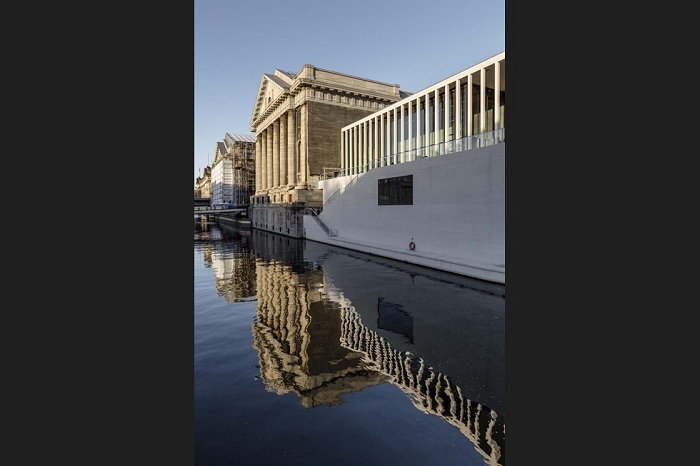 Source: www.architectsjournal.co.uk