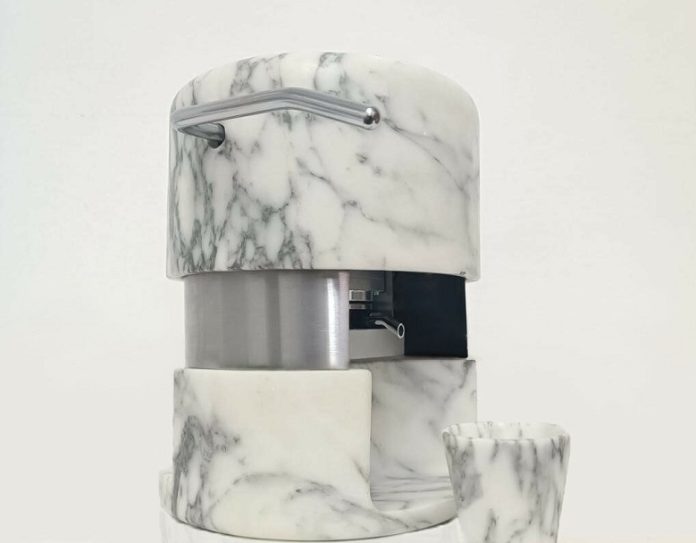 The original coffee machine made of pure marble from the Apuan Alps, Bianca, is a fact, thanks to two young people from Pietrasanta in Versilia, Michele Barsi and Andrea Tesconi.
The two friends, after their studies, started working together, designing Bianca, an ultra-luxury home appliance intended for passionate coffee lovers.
Bianca
Bianca is a capsule coffee machine made entirely of pure Arabescato Corchia, the flagship material of Barsimarmi Quarries srl. The prototype is internally illuminated with LED lights and equipped with touch controls programmed by Kymera srls. Barsimarmi Quarries srl supplied the marble that La Fenice Marmi srl, a company specialising in the special processing of natural stones, later processed.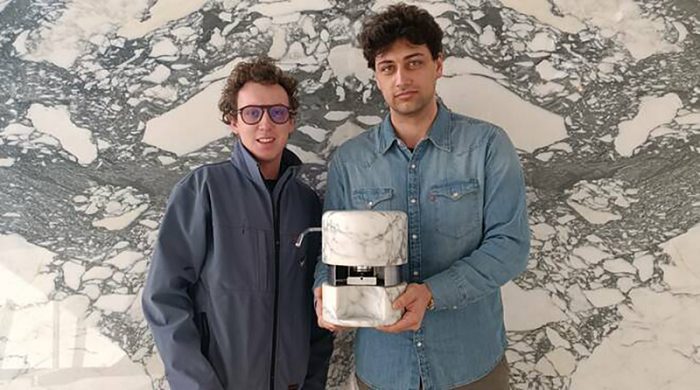 Bianca, created to avoid wasting such a precious material, follows Barsimarmi Quarries srl's long-standing environmental sustainability policy. "There are pieces that, because of their size, cannot be sold in slabs or blocks of the dimensions required by the market we have been working in for some time, especially the foreign export market. The marble of the Carrara area, however, given its exceptional value, must be valued to the maximum: there must be no waste in this sector. For this reason, we design and produce different products, using our material almost entirely while guaranteeing the same very high quality. In this case, it has been transformed into luxury objects that adorn homes as only our white gold can do".
The manufacturers
Everything comes from Michele's family business. An economics graduate from the University of Cattolica in Milan, he is currently the marketing manager (CMO) of Barsimarmi Quarries srl. The Barsi family has been active in the sector since 1950, and the company has for years been the undisputed world leader in the extraction and trade of Carrara marble.
On the other hand, Andrea has just finished university, graduating from the Design Campus in Florence with a thesis that earned him an honours degree. Andrea was the one who oversaw the design and the actual operation of the machine.
"With this creation, Barsimarmi Quarries srl effectively enters the design and home furnishing market", comments Michele Barsi. After having developed, collaborating with local artists and more structural furnishing elements such as tables and statues, the company is finally opening its doors to product design with this truly ultra-luxurious object that is a world first.
After a refinement phase, Bianco will be produced in a limited edition, given the high production costs and launched this summer.