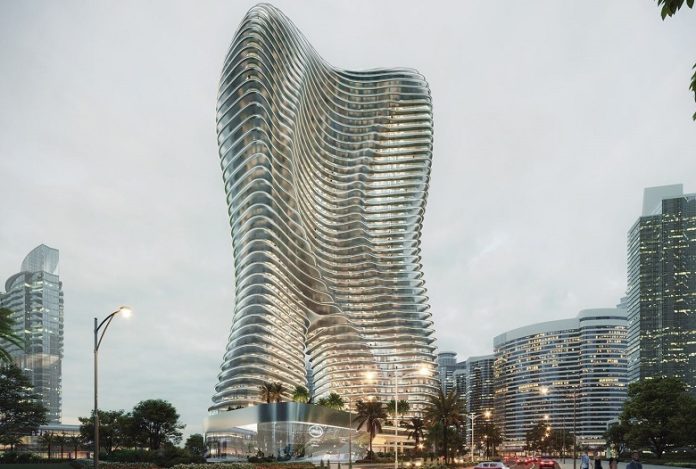 Emirati property developer Binghatti has teamed up with Italian luxury car brand Bugatti to design a post-modern apartment block for Dubai.
They aim to put two car elevators in the building, allowing owners to park their sports cars outside their apartments.
The 182-unit "Bugatti Residences" in Business Bay are "characterised by fluid lines, and subtle curves reminiscent of the French Riviera", said Bugatti.
A beach area will echo the esplanades of Cannes and Nice.
The most indulgent feature, however, will be the car elevators – an extra luxury already provided by Porsche in its Miami Tower.
According to the press release, the project will offer "unmatched craftsmanship and exquisite finishes that set a new standard for opulence … with a seamless blend of comfort, functionality and elegance that reflect Bugatti and Binghatti's pre-eminence in design".
Source: www.globalconstructionreview.com