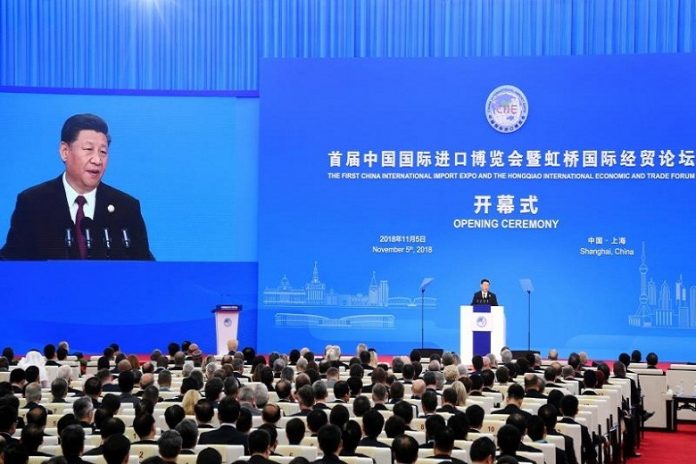 China's financial system is durable, the People's Bank of China points out.
China will "intensify its efforts" in order to grow its markets wider and increase its imports, the country's President, Xi Jinping, said when inaugurating the first "International Import Exhibition" in Shanghai, the financial capital of the Asian giant.
"China's door will never shut off, it will open more," the Chinese leader announced, adding that they will accelerate the opening of markets in the fields of education, telecommunications and culture, and that the interests of foreign companies will be protected, while also pointing out that China will adopt a stricter legal framework that will punish the violation of intellectual property rights.
According to President Xi, China's imported goods and services are estimated to exceed US $ 30 trillion and US $ 10 trillion, respectively, over the next 15 years. China is the world's second largest importer of goods for nine consecutive years.
A stable financial system
Meanwhile, People's Bank of China reports that China's financial system is durable and stable, despite the accumulated instability of foreign economies as Beijing moves to address systemic risks.
According to the same reference, Beijing's monetary and macroeconomic policies for 2019 will be future-oriented, flexible and concerted, as China will continue to implement economic reforms, as well as the opening of its markets.
Source: fortunegreece.com, amna.gr, xinhuanet.com