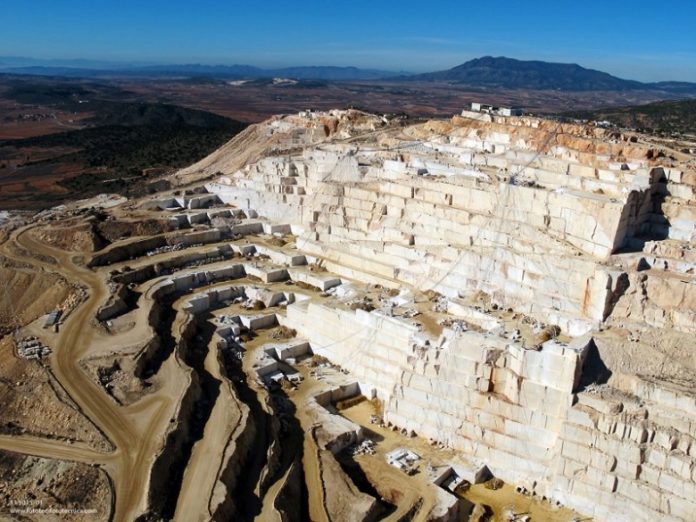 The new Ambassador of Spain to Qatar, Belén Alfaro, has said that the strong ties between Qatar and Spain in several areas will be further enhanced in the future, by strengthening existing partnerships with Qatar in areas such as diplomacy, trade, education and culture.
Spanish exports to Qatar consist mainly of construction materials, textiles, fruits and vegetables, machinery and marble.
Stonenews.eu, after studying the statistic reports of the International Trade Centre and the National Statistical Institutes, is presenting the marble exports of Spain to Qatar in 2017.
In 2017, Spain's marble exports to Qatar reached 15.48 million US dollars in total. The table below shows the export value, the quantity and the price per tonne of Spain's marble exports in each HS Code related.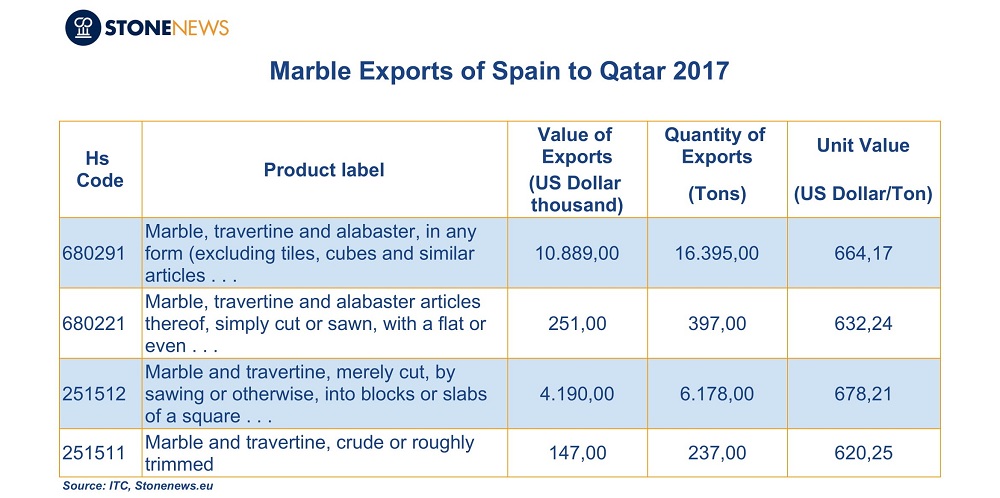 As shown at the table, Spain exports to Qatar mostly finished marble products and specifically products related to HS Code 680291* with total value of almost 10.89 million US dollars. Raw marble blocks and slabs under HS Code 251512* come second with total value of 4.19 million US dollars.
*Τhe statistics are derived from the following HS Codes  (Harmonized System Codes):
251511 Marble and travertine, crude or roughly trimmed
251512 Marble and travertine, merely cut, by sawing or otherwise, into blocks or slabs of a square or rectangular shape
680221 Marble, travertine and alabaster articles thereof, simply cut or sawn, with a flat or even surface (excluding with a completely or partly planed, sand-dressed, coarsely or finely ground or polished surface, tiles, cubes and similar articles of subheading 6802,10, setts, curbstones and flagstones)
680291 Marble, travertine and alabaster, in any form (excluding tiles, cubes and similar articles of subheading 6802.10, imitation jewellery, clocks, lamps and lighting fittings and parts thereof, buttons, original sculptures and statuary, setts, curbstones and flagstones)
The article was edited by Stonenews.eu with data from thepeninsulaqatar.com and ITC