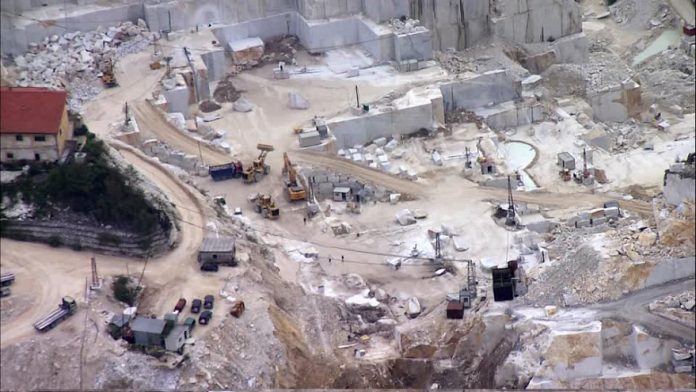 The 14th China-Latin America-Caribbean (LAC) Business Conference concluded last Wednesday with the signing of 18 new business agreements totalling $ 1.1 billion.
The two-day conference, that took place in the southwestern Chinese city of Chongqing, was first held in 2007 and is the central pillar in promoting the Chinese economy and trade in Latin America.
More specifically, China is the LAC's second-largest trading partner. Its annual trade volume has surpassed $300 billion for three consecutive years.
LAC is China's second-largest cross-border investment destination, with more than 2,700 companies financed by Beijing in Latin America and the Caribbean.
This year's conference strengthened the existing trade relations of these countries with agreements between companies operating in various fields, such as those of minerals, livestock, automobiles, and medical equipment.
Given the importance of their trade relationship, Stonenews.eu presents the imports and exports of marble, granite and ceramics between China and Latin America and the Caribbean.
China imports raw marble and granite from LAC countries. In the graph below, we see the imports between 2017 – 2020: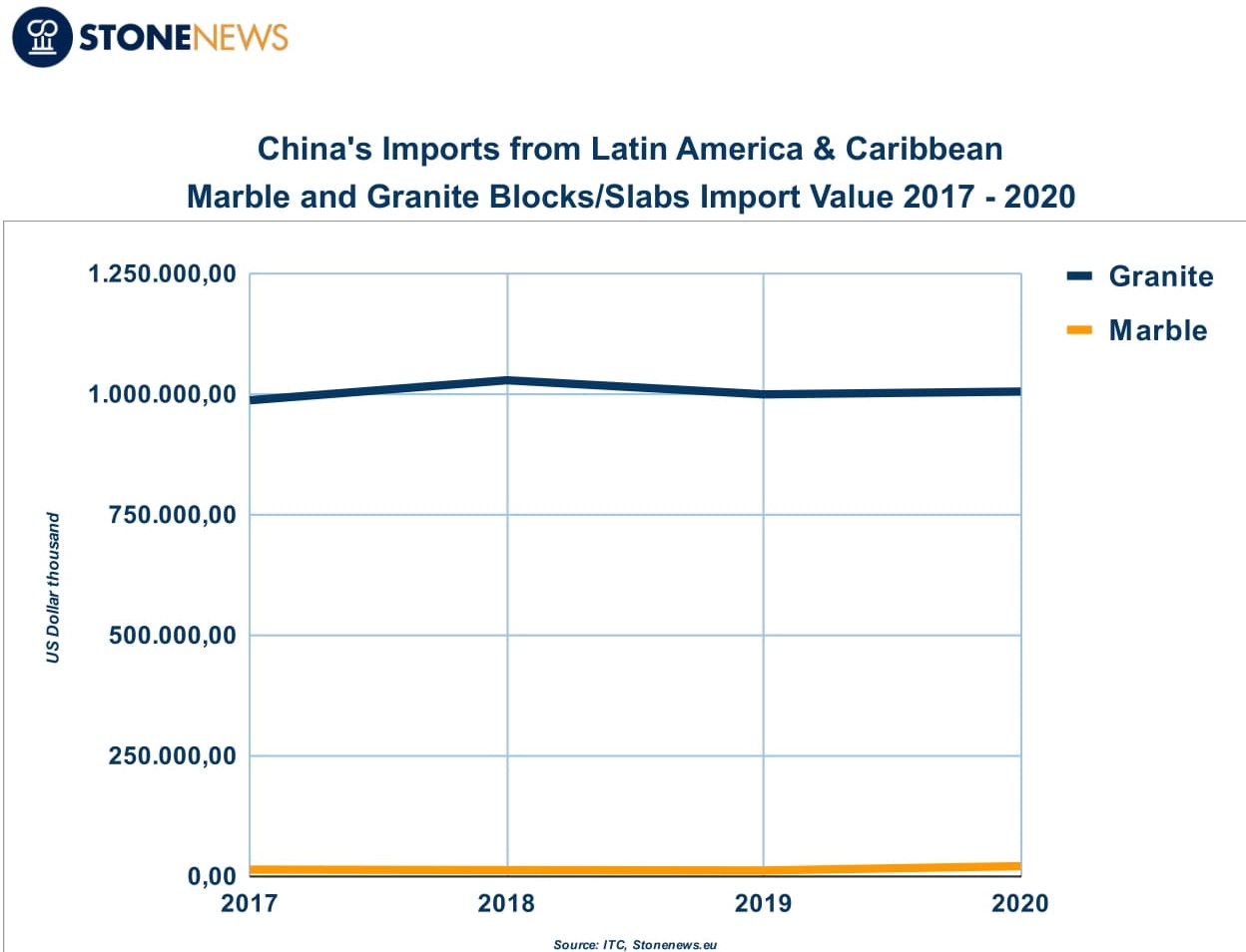 In the graph, we see that China imports, almost exclusively, raw granite from Brazil. Furthermore, China's primary export destination for processed marble and granite exports is Mexico.
As for ceramics, China's primary export destination abroad, in recent years, is Peru. Finally, Chinese exports to Chile and Colombia are also high.
In the chart that follows, we see the exports between 2017 – 2020: