"The objectives for the future of our company are the development of export activity and the completion of the installation of the new production unit in Drama, which will constitute the sales growth strategy of Dermitzakis Bros S.A", company representatives stated to Stonenews.eu.
The company will participate in Marmomac and will present, among others, the following products: Volakas, Pirgon White, Areti White, Thassos Snow White, Kavala Semi White, Lucina, Arabesco, Lefkipi, Fiorito, Perla, Talos, Travertine, Perla Beige, Oasis Green, and Silver Grey.
Visitors will be able to visit the company at Hall 9 Stand D1 throughout the exhibition, from 27 to 30 September.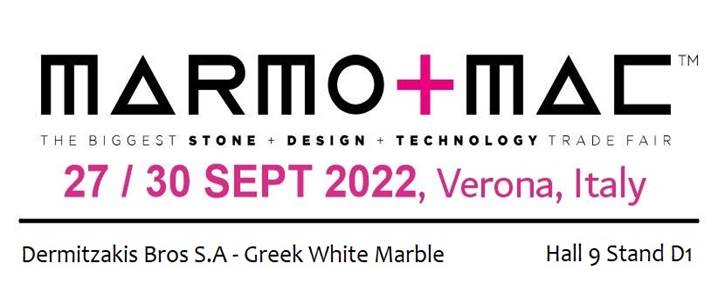 The company
The company Dermitzakis Bros S.A was founded in 1990 and today is one of the leading companies in the field of marble with a strong presence in international markets. It has private white marble quarries in Drama and Kavala and modern marble processing facilities. There it produces slabs, tiles, cut-to-size products, stairs, staircases, building cladding, kitchen countertops, and indoor and outdoor flooring, and distributes them worldwide.
In addition, the company has completed 30 years of continuous operation and growth with excellent service, versatile experience, and a wide range of high-quality products at competitive prices, which are the strength of the company and the motivation for continuous improvement. Today, the export activity of Dermitzakis Bros. represents more than 85% of the total turnover and is increasingly strengthening its presence in the global market, with exports to 81 countries.