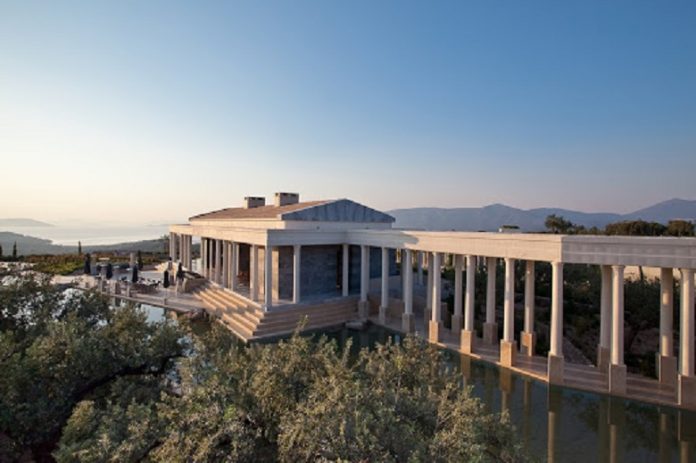 Where "peace" and "life" meet, where simplicity is combined with luxury in an idyllic setting and water blends with stone, the result can only be impressive.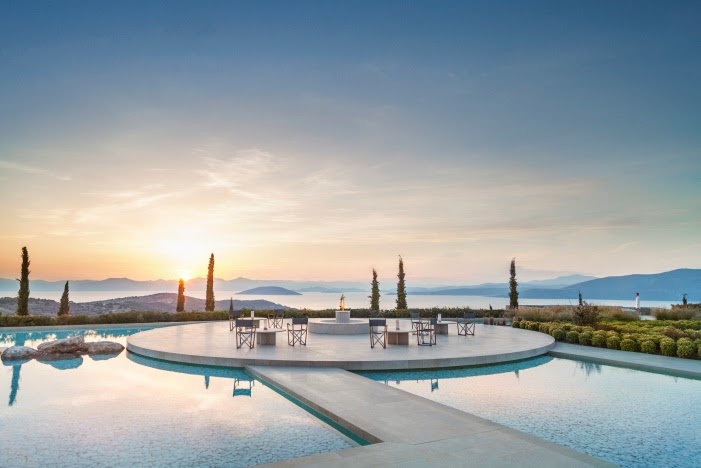 The newest member of the hotel chain of AMAN RESORT, is AMANZOE, a resort designed with architectural style that refers to the history and culture of Greece. The resort is in Porto Heli, Greece, built on a hill surrounded by olive groves offering a panoramic sea view, where one can admire the Saronic Gulf. Its name comes from the Sanskrit word "Peace" and the Greek word "Life".
The visitor experiences the elegance of AMANZOE, from the entrance, which is called "Acropolis", with a pool reflecting the sky. The resort offers a Lounge Bar, the Pool Restaurant, library, gym, yoga, and a Wellness Spa, while five minutes from the complex is the beach club, in front of the turquoise waters of the bay. For the guests, there are 38 private suites, each with its private pool.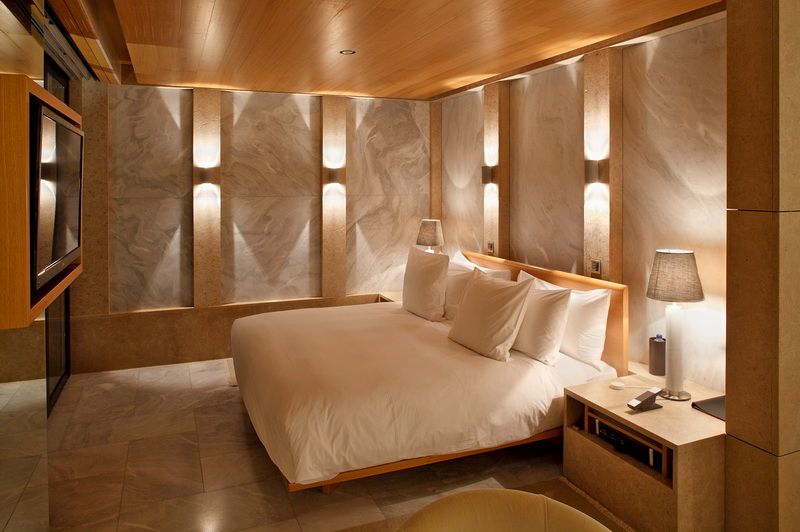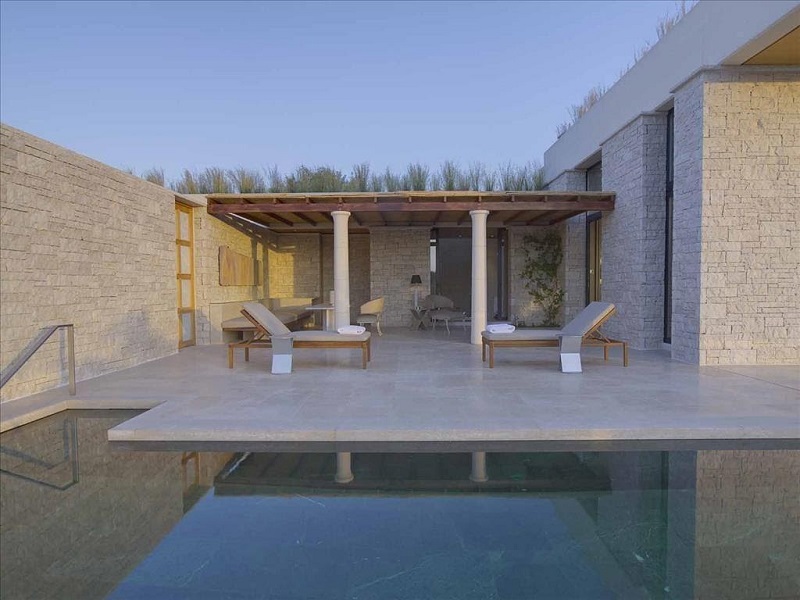 Impressive result with the contribution of Stonetech
The main elements in the project are water and stone. The beautiful resort, decorated with natural materials, blends seamlessly with the environment.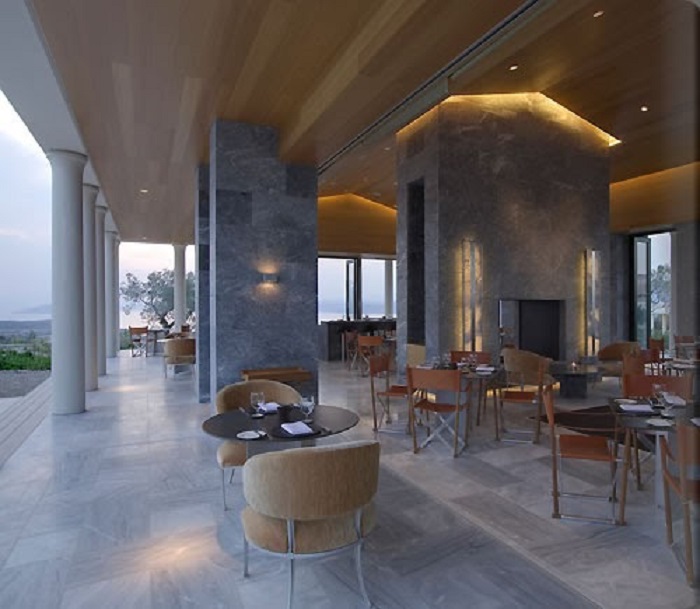 The main restaurant is reminiscent of an ancient Greek temple, with Aliveri Grey marble on the walls and Silver Cloud marble on the floors, while the external flooring is from Sinai Pearl marble. In the private villas, the outdoor areas and patios are decorated with Sinai Pearl Antique marble, in warm beige color.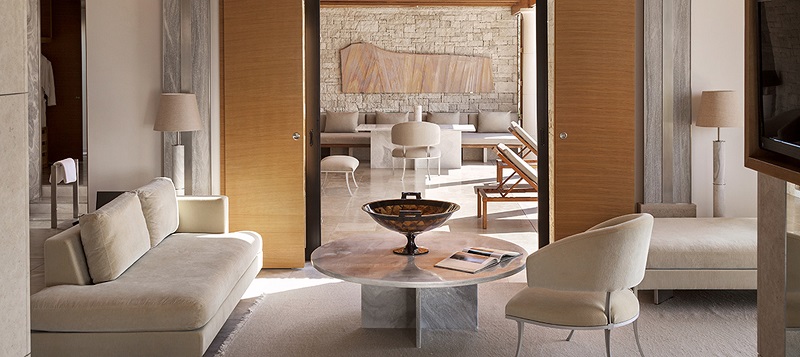 In the interior, Stonetech's Silver Cloud marble has been used for the floors, drawing daylight into the closed spaces. The fixed furniture is custom made from Sinai Pearl and Silver Cloud marbles.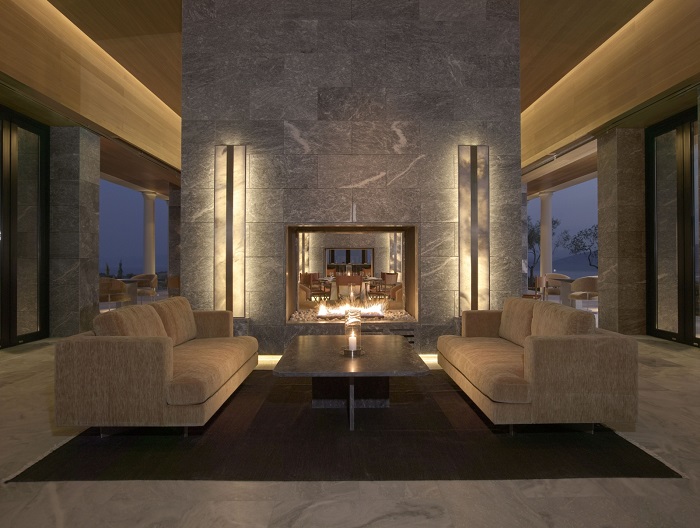 Water is the key element in the resort
While the complex offers large swimming pools, each villa has its private pool, in a patio with high walls lined with natural stone, leading to spacious rooms with high ceilings, where a combination of marble and wood prevail.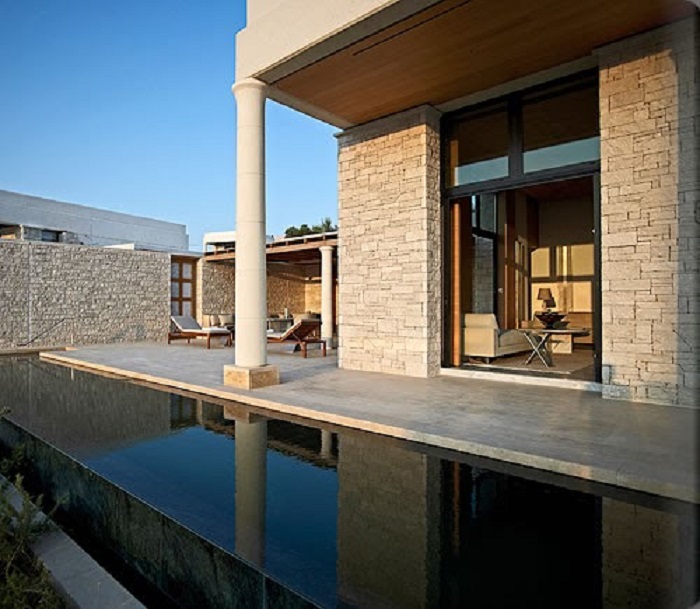 For the principle pool, Verde India marble has been selected, within a deep dark green color, giving a sense of nature, calm, and luxury.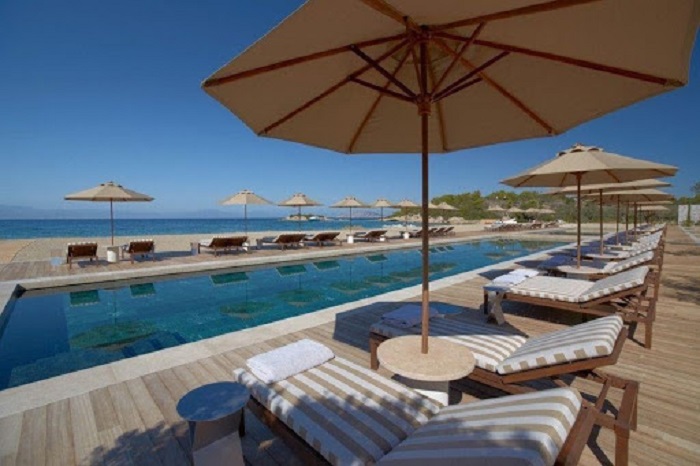 Stonetech provided the natural stones and marbles for the luxurious resort, highlighting the value and the quality of Greek marbles, to enhance the Ancient Greek elements of the architectural design.