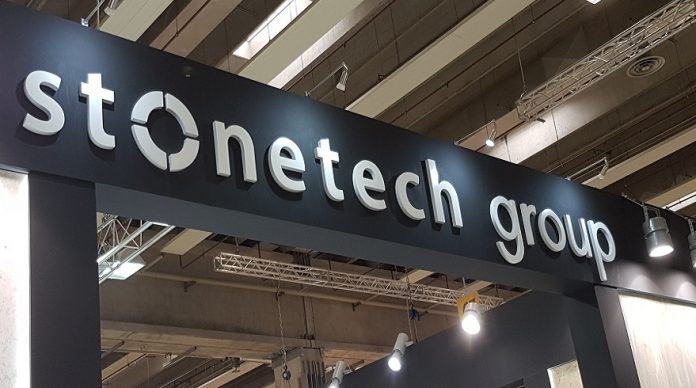 With an impressive black stand harmoniously combining minimal design with the variety, quality and luxury of marbles and natural rocks managed by the company, highlighting its stability and credibility, Stonetech Gonianakis was once again dynamically present at Marmomac International Exhibition 2018, which took place September 26-29, 2018 in Verona, Italy.
Stonetech Gonianakis, mapped out its route in the field of marble and the rest of natural stones, 40 years ago in Heraklion, Greece.
With steady growth, today is ranked as one of the most competitive and well-organized companies of the industry nationwide, being strong activated both in Greece and abroad on strict quality control.
Stonetech Gonianakis owns two factories, the first one in Heraklion, Crete and the second in Shimatari, Athens, Greece, while at the same time there are internal warehouses and additional 12.000 m2 of external warehouses. In the company's showrooms, the customer can find high quality products and special applications for elegant solutions, in modern and classic design.
It is worth saying that, through its stand, Stonetech Gonianakis emphasized on the Greekness of both the company and its main products, thus contributing to the enhancement of the image and name of Greek marbles and natural rocks worldwide.






Stonenews.eu