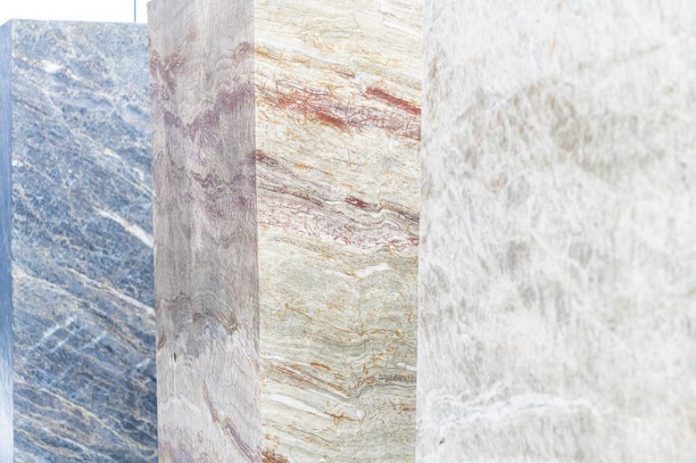 This year's Marmomac release will be the perfect end to a larger project starting in May with Marmomac Talks Live, just a taste for what it comes.
The exhibition, which takes place every year in Verona, lasts four days and those who attend will have the opportunity to talk about the present and the future of marble. From September 29 to October 2, 2021, the appointment with Marmomac returns to Verona, the main international exhibition dedicated to the world of natural stones, which is presented this year with a renewed appearance in content and forms designed to meet business needs, but also to the security needs dictated by pandemic conditions. The showroom is hosted in the Veronafiere Hall and will be the culmination of a year-round project, Marmomac Plus: a digital platform active 365 days a year created to offer industry professionals a wide range of information and projects on the uses of natural rocks.
Prior to the exhibition, a unique digital event, Marmomac Talks Live, is scheduled for May 24-27, 2021, during which the protagonists of the sector will participate in a series of discussions and reflections on the present and future of the marble sector. The talks will focus on 11 important and topical issues – from sustainability in architecture to the use of marble in contemporary art or design, from the perception of marble as a noble material in the construction of luxury items to its new use thanks to the most advanced technologies, from the promotion of natural stone in the US market to the communication strategies of the stone sector in China and the public will be able to participate with questions and comments.
Source: www.elledecor.com