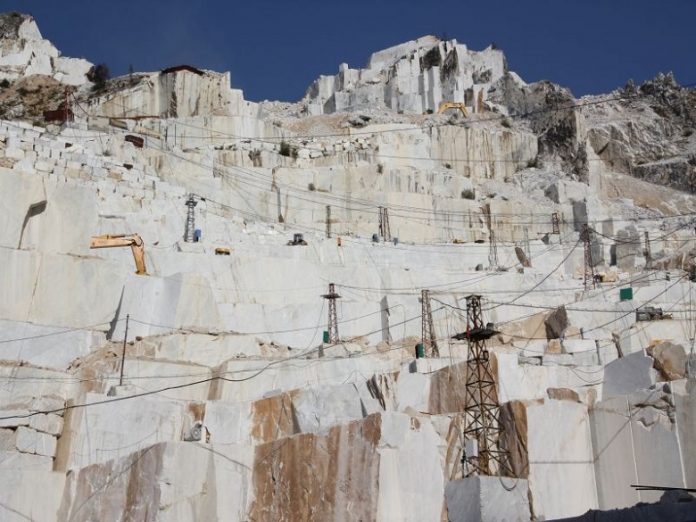 Germany has the largest national economy in Europe and the fourth largest by nominal GDP in the world. The impact of the pandemic was quite serious for the country in the 1st quarter of 2020, as the gross domestic product (GDP) was down by 2.2% on the 4th quarter of 2019 upon price. That was the largest decrease since the global financial and economic crisis of 2008/2009 and the second largest decrease since German unification.
According to the German Federal Statistical Office (Destatis), in 2019, the country exported goods to the value of 1,327.6 billion euros and imported goods to the value of 1,104.1 billion euros. China was Germany's most important trade partner in 2019 for fourth year in a row. According to Destatis, goods to the value of 205.7 billion euros were traded between the two countries. As a result of the coronavirus outbreak in China, trading between the two countries was affected downwards.
Construction, which is high related to natural stone consumption, was a sector hit strongly by the COVID-19 spread. New orders in main construction industry in March were down by 10.5% on the previous month of 2020 and by 10.3 on the same month a year earlier. How did this decline affected the finished marble and granite products imports in Germany during the 1st quarter of 2020?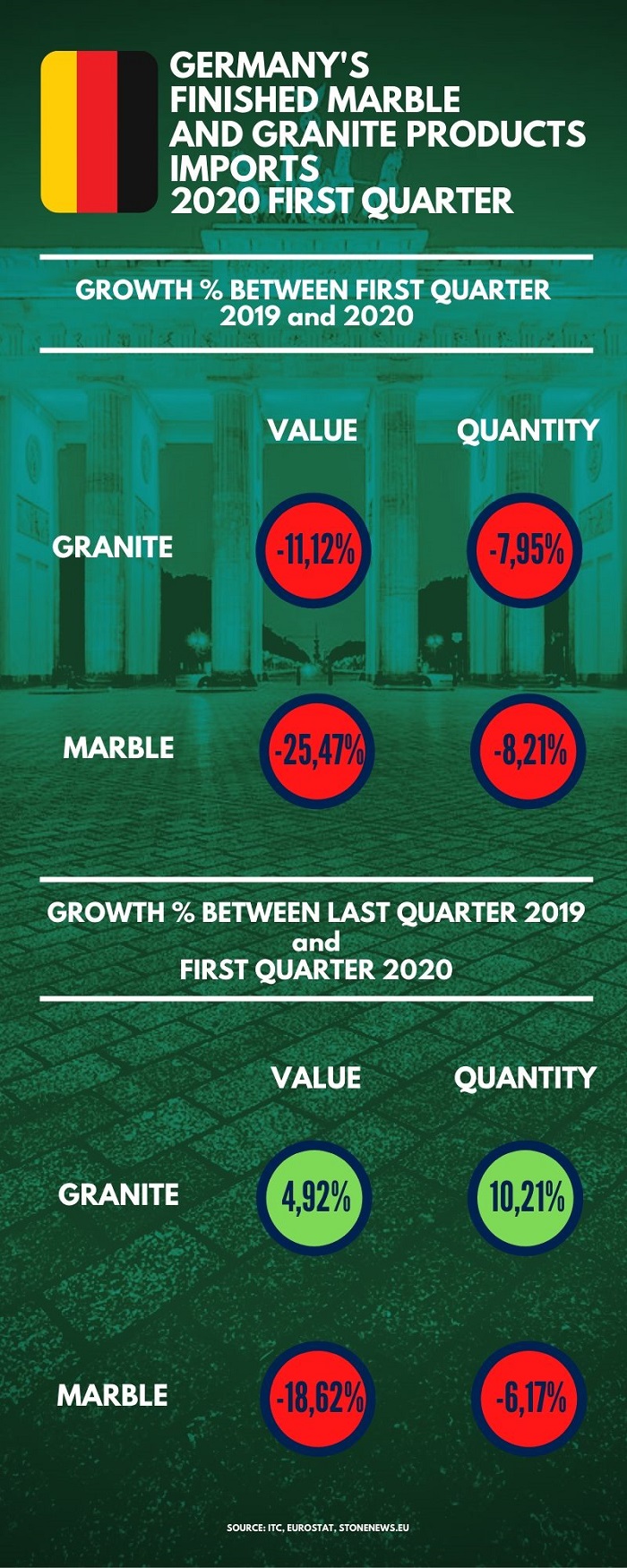 As seen at the picture above, there was an overall downward trend both in finished marble and finished granite imports during the first three months of 2020 compared with last year's same period. Finished marble products suffered more than granite in value and quantity of imports. When the comparison is made with just the previous quarter in 2019, finished granite comes with an uprise both in value and quantity of imports. Finished marble products on the other hand, are still down but in lower rates. 
It is worth mentioning that during the first quarter of 2020, Germany  imported finished marble products of $7.36 million value and finished granite products of $51.48 million.
*Due to consistent data flow, statistics may alter during the year