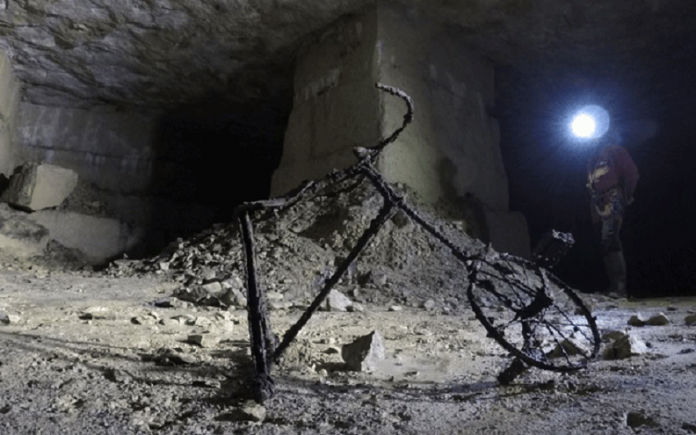 On 6 June, 1944, the Allied forces landed on the French coastline to fight what has become known as the battle of Normandy.
As the fighting raged above ground, thousands of civilians fled underground to the limestone quarries in and around the Normandy city of Caen. The sites are famous for providing construction materials for churches and castles across Europe, including the Tower of London and Cologne Cathedral.
Roughly one-third of Caen's 60,000 inhabitants took refuge in the caverns. Around 20,000 civilians were killed during the battle of Normandy, but without the quarries acting as natural air raid shelters, the death toll would almost certainly have been much higher.
Archaeologists are now using laser scanners to map the underground sites, shedding new light on an under-explored aspect of D-Day history dominated by Allied military exploits.
The extreme precision of laser mapping is allowing programmers to computer-generate 3-D visualisations of the underground space and its abandoned objects, preserving the history.
"It will enable the public to understand what happened in the quarry, to visit it without actually going down," Laurent Dujardin, a Caen historian who has documented the quarries' wartime role and is working with the archaeological teams, told the Associated Press. "The aim is to make what happened here understandable."
Source: www.quarrymagazine.com