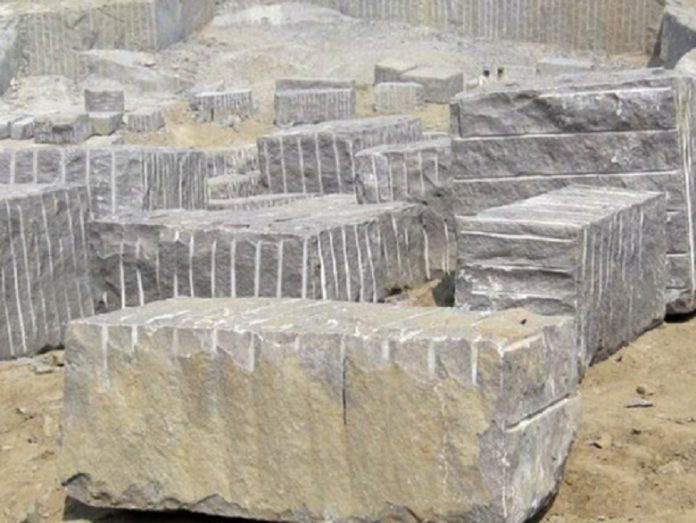 The stoppage of 175 granite quarries in Madurai alone for the past eight years on the alleged revenue loss extrapolated based on calculation of just three quarries is causing immense loss to the industry, as well as the banks, and about 30,000 families since 2012, said the Association of Southern Stone Industries (ASSI).
According to ASSI officials, the granite export data as well as the recovery rate of government owned Tamil Nadu Minerals Ltd (TAMIN) will clearly show that the state government's purported revenue loss has no basis.
"About 30,000 workers — direct and indirect — have lost their livelihood due to the presumptive revenue loss assessment. In 2012 U. Sagayam, then Madurai Collector after inspecting just three quarries and extrapolating to 175 quarries had pegged the revenue loss to the government.
He also said the state government officials did not take into account the wasted granite, overburden, rejects, non-salable minerals and adopted 100 per cent recovery after deducting 10 per cen towards dressing.
"We mine the granite from the ground. Curiously a criminal case has been lodged for excavating the earth putting at risk the people," he added.
The ASSI said 84 granite quarries were issued showcause notices and were stopped and later the remaining 91 leasehold quarries were also asked to stop operations.
"Later the state government cancelled the licence for 91 quarries stating that they were inoperational for over two years," Rajasekaran said.
"TAMIN's granite recovery rate is only two per cent. When that is the case with the government owned operator, how could we have a huge recovery rate as estimated by the officials," Raja Bhai, Vice President said.
"Ninety per cent of the production is exported and only 10 per cent is sold in the domestic market," R. Arumugham, Adivsor, ASSI told IANS.
"For a long time, we were lauded for earning foreign exchange for the country. But from 2012 onwards we were being looked as criminals as the state government has lodged various criminal cases. This has affected the family members of the industrialists and their social standing," Rajasekaran added.
The granite quarry owners in Madurai district are not able to fanthom the reason for the government targeting them while similar quarries in all other districts in the state are functioning without any hitch.
According to ASSI, only about 15 per cent of the granite reserves in Madurai has been mined and the remaining 85 per cent is still there for mining.
While the two major political partied ruling AIADMK and DMK are silent to our plight, it is only the BJP officials who are of the view that the Madurai granite industry has been wronged, industrialists told IANS.
Source: menafn.com