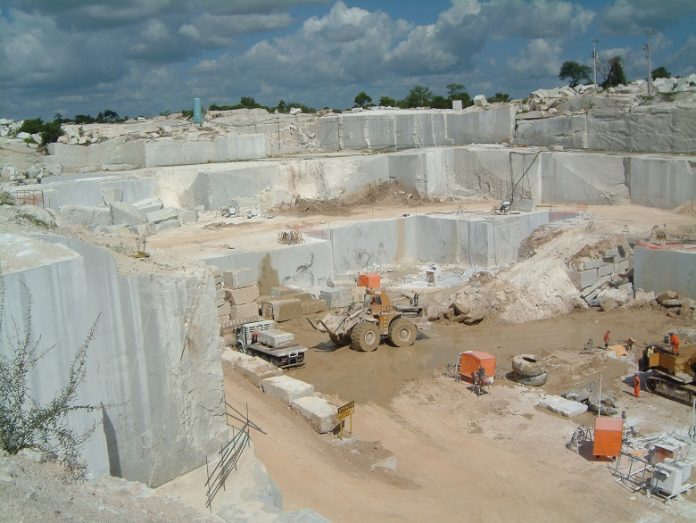 Brazil's decorative stone exports amounted to $ 798.0 million and in quantity 1.81 million tons for the period January-October 2020, with a negative fluctuation of 7.67% and 0.47% respectively compared to 2019.
Imports of artificial stones amounted to 55.4 thousand tons and those of natural stone, 31.5 thousand tons, approaching those of 2018 and 2019. According to data provided by producers and workers in the marble sector, the monthly and accumulated number of exports and imports (imports also include artificial stones), indicate a clear recovery in urban construction in domestic and foreign markets.
Brazil's natural stone exports, which showed significant growth in the second half of the year, are expected to exceed those of 2018 and approach, or even exceed, those of 2019. In this case, it is emphasized that the index of accumulated natural volume of natural rock exports increased from -6.1% in January-June, to -0.47% in January-October 2020, while the change in revenues increased from -18.9% to -7.7% in the same periods. The increase is mainly related to sales in the United States. Imports of natural and artificial stones showed a significant recovery in the second half of the year. Specifically, in October, imports of natural stone materials amounted to 5.1 thousand tons, representing an increase of 76% compared to the average of previous months and 155% compared to the lowest price recorded so far in May (2 , 0 thousand tons). The negative impact of coronavirus has been overcome for the decorative stones sector in the domestic and foreign market. Maintaining this trend of Brazilian decorative stone exports, based on the export of tiles to the United States, no significant change in export turnover is expected.
Source: ice.it, ABIROCHAS – GEOLOGIST CID CHIODI FILHO