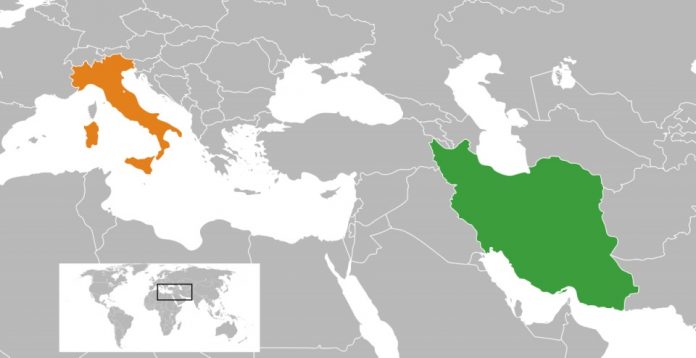 Iran's economy has been hit hard since the US sanctions that came to effect in mid 2018 and as a result nearly half of its imports and exports have halted. According to the Observatory of Economic Complexity (OEC), Iran is the 46th largest export economy in the world and the 66th most complex economy. In 2017, Iran exported $53.7 billion and imported $49.9 billion, resulting in a positive trade balance of $3.84 billion.
One of the top export destinations of Iran is Italy and among the products being exported are marble and granite, both raw in blocks and slabs and finished products. The natural stones trade transaction between the two countries is not recent. At the diagram below, Stonenews.eu, after collecting and studying Eurostat's statistical results,  is presenting Italy's marble imports curve from Iran between 2008-2018.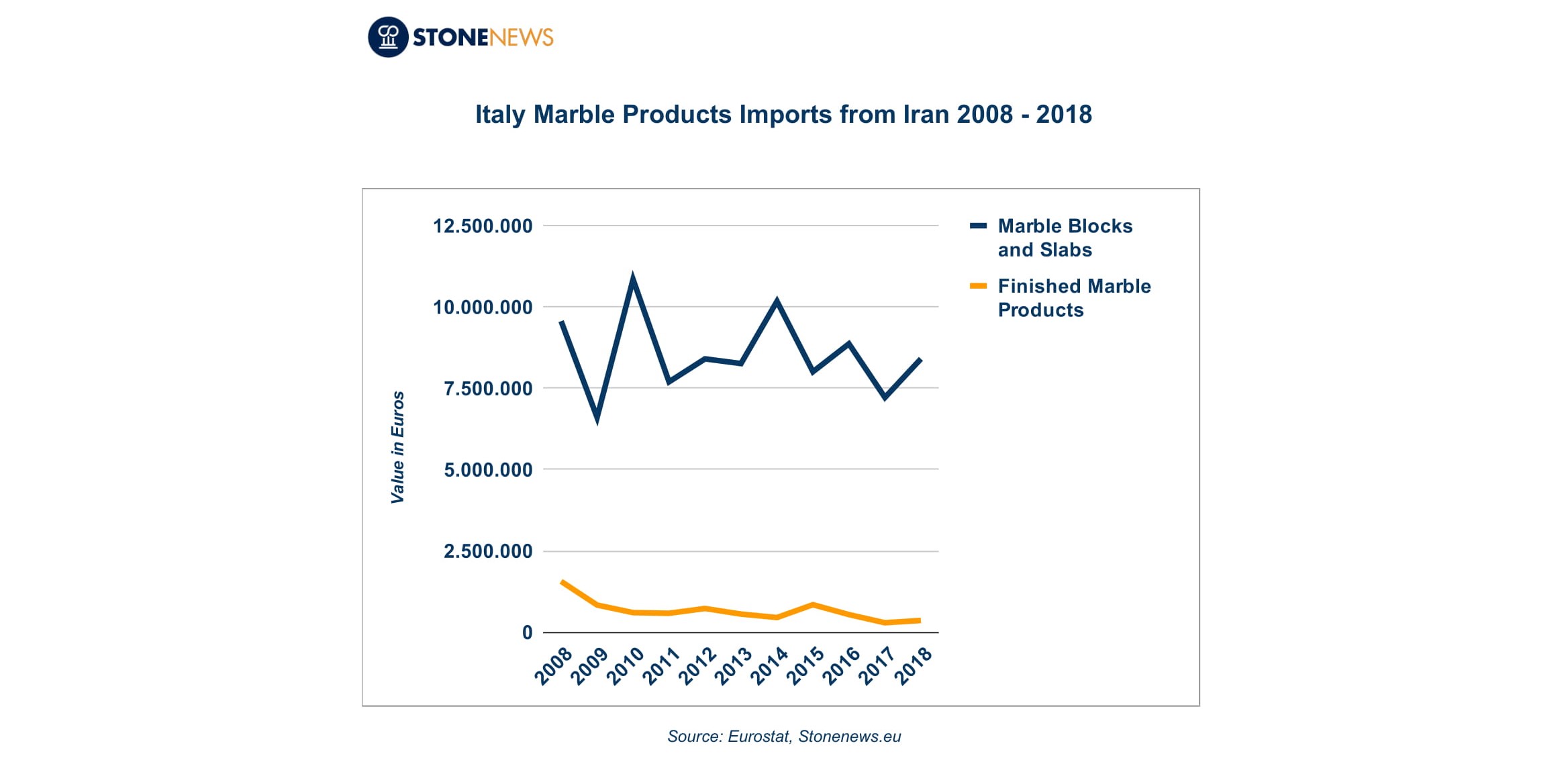 Marble blocks and slabs dominate Italy's marble imports from Iran during this period of time. In 2010 mable blocks and slabs reached their peak at 10.84 million euros while they never went under 6.60 million euros, which was the lowest during the years examined.
It is worth reminding, that in the first half of 2019, Italy has already imported from Iran 4.12 million euros of marble products, out of which 3.93 million euros came from marble blocks and slabs.
As for granite, the blocks and slabs curve is showing several fluctuations, with abrupt ups and downs from the highest straight to the lowest. Record high in 2013 with 3.13 million euros, record low in 2018 so far with 0.48 million euros.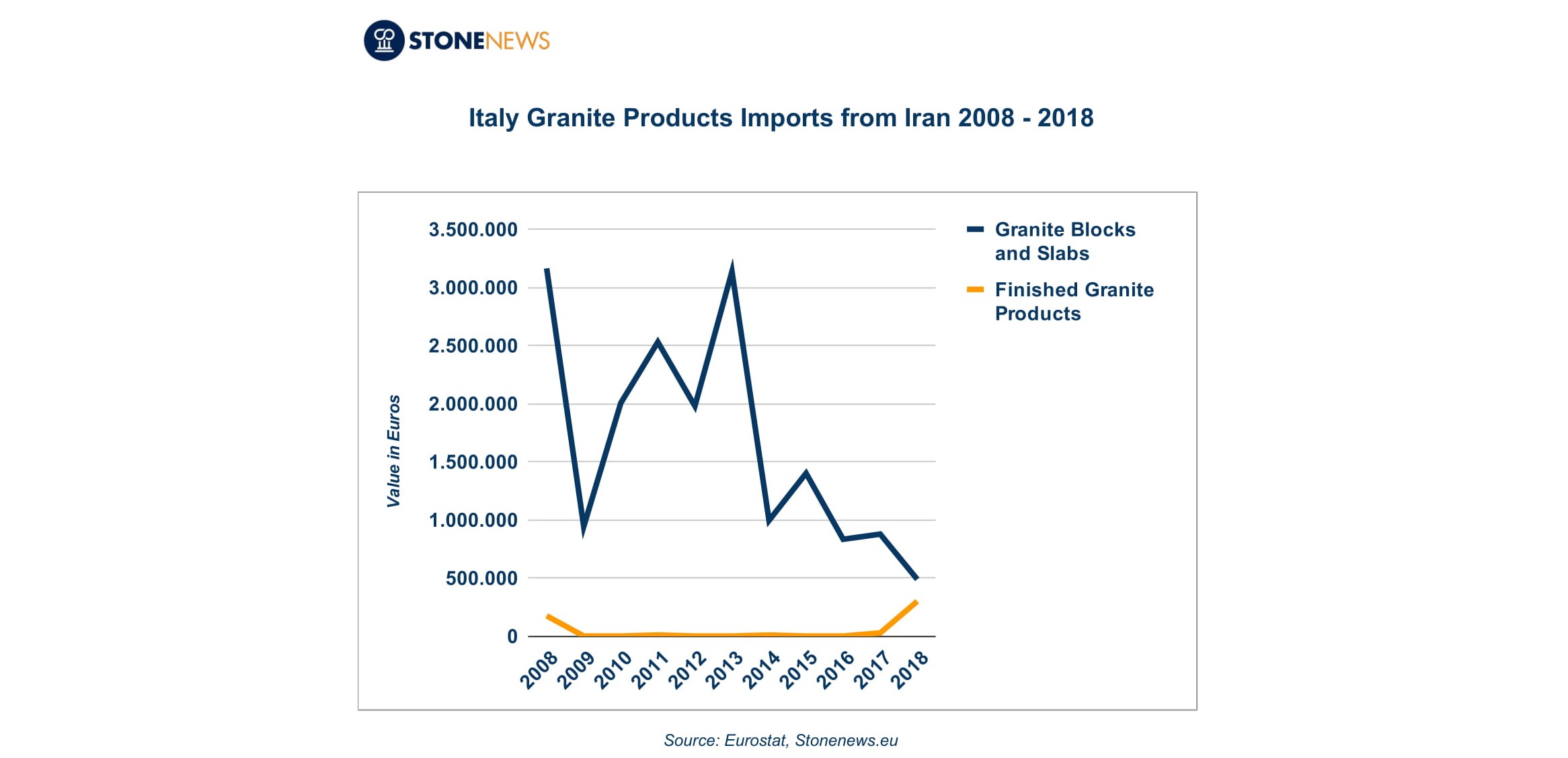 It is also worth mentioning that during the first half of 2019, Italy imported 0.26 million euros of granite, out of which almost 0.23 million euros came from granite blocks and slabs.
*Due to consistent data flow, statistics may alter during the year