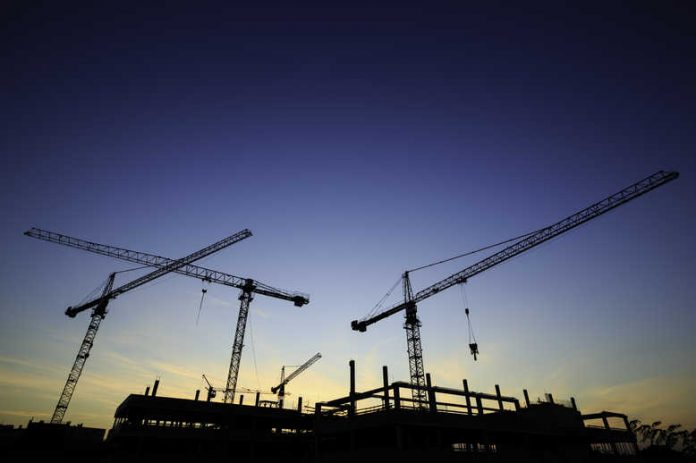 2018 has been a tough year so far for the construction industry. Construction output has been falling and falling hard. January and February saw declines in output of 1.6% and 1% respectively. Whilst in March construction output fell by 2.3%, its biggest fall since August 2012 as a triple whammy of factors hit the sector.
These factors included the impact of the collapse of Carillion, big projects which had come to end and were not being renewed, and builders being hampered by unseasonably harsh weather conditions which made working outside extremely difficult.
As a result, house building, which has been a rare ray of light for construction figures so far this year, was also depressed in March. That said there is hope that house building will pick up again as the Spibg buying seasons progresses.
Whilst it has been a challenging start to the year, order books are showing some encouraging signs, although this is mainly focused in house building and infrastructure building. These are two areas which are being consistently propped up by the government through help to buy and new affordable homes funding programmes, meanwhile contracts for major infrastructure projects such as HS2 are also being lined up. These areas will continue to need the government's support for some considerable time yet. In fact, more infrastructure projects would help boost the industry further.
Technology and or modernisation are not words that are often used in the same sentence as construction. The slow pace that the sector is modernising is also an important constraint on growth. A reluctance to embrace change holds this sector back, a move towards practises that result in greater productivity could also go some way to help get the industry moving.
The current economic picture is not particularly conducive of growth in the construction sector. Let's not forget that the construction industry is often considered a good economic growth barometer. As the economy has slowed down considerably following Brexit and as many Brexit uncertainties remain unanswered, firms are just not making big plans right now.
The fact that big projects are ending, and new ones are not lined up is because these decisions are being put off at corporate level until there is more clarity about what the future business landscape looks like and what state the UK economy will be in.
The biggest influencing factor here is Brexit. The slowdown in the economy and the lack of certainty going forwards is down to the fact that there is still no clarity over post Brexit UK, including whether there will even be a Brexit deal or transition deal.
The sooner that business have a clearer understanding of what post Brexit UK will look like, the sooner the economy and therefore the Construction industry will be able to get back on its feet.
By Fiona Cincotta, a senior market analyst at www.cityindex.co.uk
Source: www.constructionglobal.com