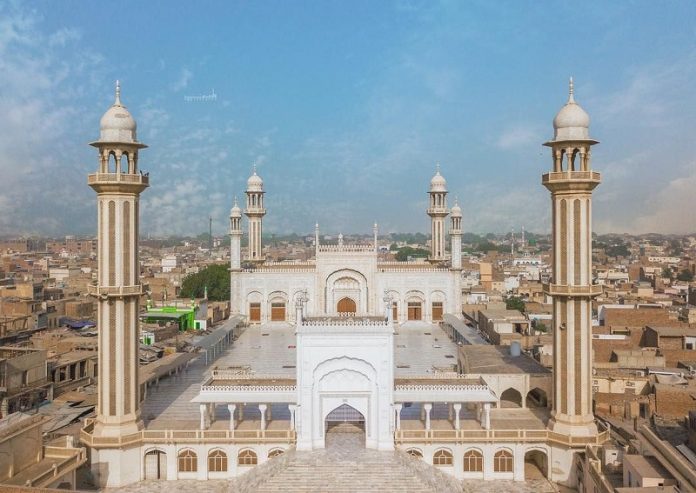 Al-Sadiq Mosque is located in Bahawalpur, Punjab, Pakistan. Its foundation stone was laid by Great Sufi of Chishtia clan and the Spiritual Master of Nawab of Bahawalpur Noor Muhammad Maharvi more than 150 years ago. The renovation was done by the order of Sir Sadiq Muhammad Khan Abbasi in 1935 after returning from hajj.
Bahawalpur's Al-Sadiq Mosque is a fascinating study in history and design. Built in 1860, the white marble structure has space for 15,000 people to pray.
The white marble used in its construction was imported from India. The red marble was imported from Jodhpur. The skirting and wainscoting was imported from Australia.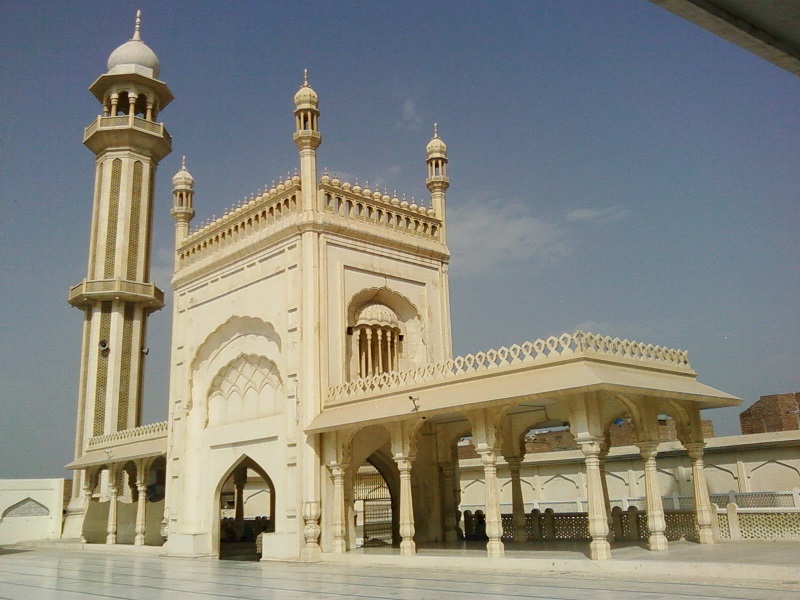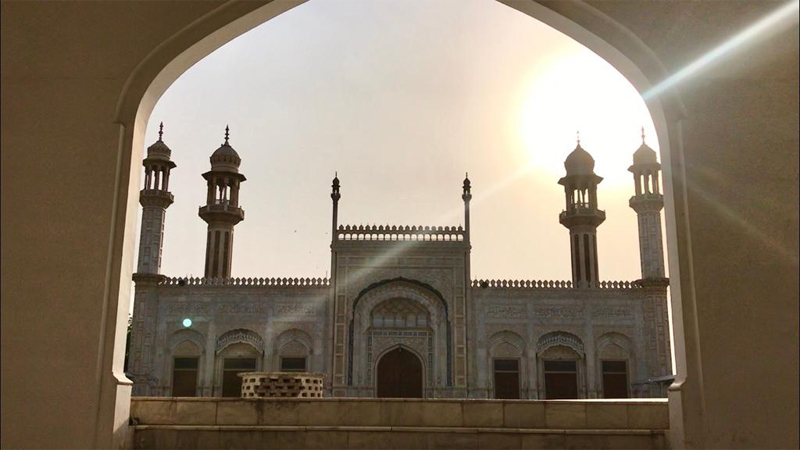 Source: dailytimes.com.pk, wikipedia.org