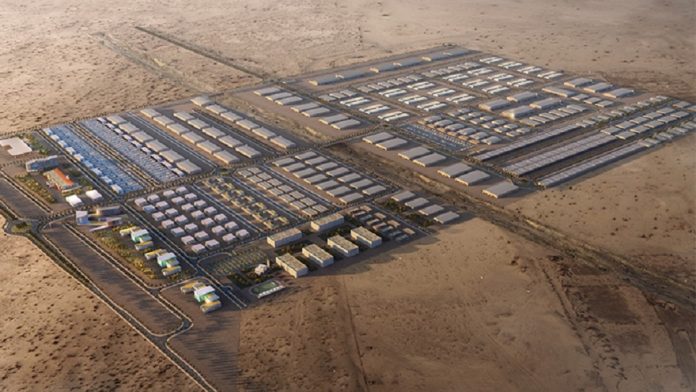 The Public Establishment for Industrial Estates – Madayn has assigned infrastructure works of Ibri Industrial City's phase one on an area covering 3 million sqm.
Nasser Al Mabsali, Director General of Ibri Industrial City, stated that Madayn will invest in developing the infrastructure including roads, lighting, water and communication networks, sewage networks, landscaping, and electricity network in coordination with Majan Electricity Company.
"The strategic location of Ibri Industrial City on the road leading to Saudi Arabia and due to its close proximity to Oman's oil concession areas. Located about 200 km from Sohar Port and 300km from Muscat governorate, the industrial city will serve the mining, marble and food investment sectors," Al Mabsali pointed out.
By establishing Ibri Industrial City, Madayn aims to achieve its vision in spreading lineup of industrial cities throughout the Sultanate's governorates, contributing to the advancement of the national economy, and providing direct and indirect job opportunities for the nationals in Al Dhahirah Governorate.
In terms of incentives and privileges granted to investors to boost investment opportunities in Ibri Industrial City, Madayn has announced earlier this year exemption from rental value for a period of two years for all new projects, followed by a reduction in the rental value for a period of three years by 50 per cent for contracts concluded during the period from 2021 to 2024, in addition to reducing all other fees listed in Annex no. (1) of the Investment Regulations by 50 per cent for all new projects during the period from 2021 to 2024.
Al Mabsali explained "Once the Rub Al Khali (Empty Quarter) border opens, it will facilitate the movement of goods from Saudi Arabia and the Levant countries, activate the warehousing and storage sector and boost the volume of exports in marble, foodstuff and other sectors."
Source: timesofoman.com