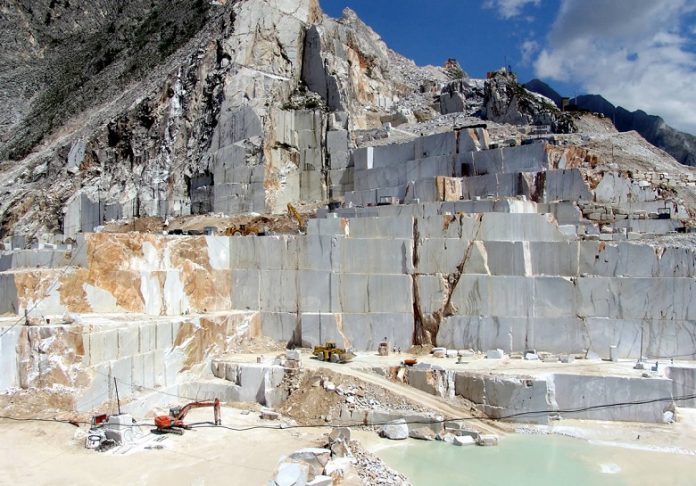 The Khyber Pakhtunkhwa (KP) government has issued instructions to implement the Crushing Power Act 2020 across the province.
Marble Mines and Industry Development (MMID) Provincial President Muhammad Sajjad Khan told Profit that the provincial government had passed the Crushing Power Act 2020 or the crushing industry and marble factories in the assembly in January this year but so far no department has taken the necessary steps to enforce the law.
"Unless government agencies take practical steps for the fundamental rights of people associated with this industry, it will be difficult to enforce this law," Khan said.
"We are ready to accept all of the government's demands but the stakeholders, especially those who employ millions of people, should be taken into confidence whenever there is any such legislation," he added.
Marble Industry Vice President Gul Roz Khan told Profit that the implementation of the law passed by the government is likely to close more than 3,500 factories across the province as most of the factories are currently located in Buner district which is a mountainous region.
The law stipulates that marble factories and crushing machines should be built at a distance of 200 meters from the population and road, which is impossible to enforce due to lack of plain land near factories in Buner. "If we try to enforce this law, we will have close the factories in the whole province, which will leave millions unemployed and the entire responsibility will fall on the government," Roz Khan said.
Highlighting other issues, Khan said that there are currently more than 3,600 marble factories operating in the province, including tribal districts, where the government has installed safety tanks; however, the tanks fill up within ten days whereas a proper dumping site is required to dispose of it properly.
"The government can solve environmental problems, as well as earning millions from the marble waste," he added.
It may be mentioned here that even after the passage of almost a year, no step has been taken for a no-objection certificate (NOC) and license of marble factories.
In this regard, KP Assembly Deputy Speaker Mahmood Jan directed the authorities to immediately take action against the factories under the law and bring them under the purview of the law.
"There is an urgent need to bring the marble industry under the purview of the law as it is spreading respiratory and other diseases in the area," he added.
The deputy speaker also directed the Irrigation Department, C&W, Forest Department and other concerned authorities to play their due role in this regard and take significant steps to implement the Act.
Source: profit.pakistantoday.com.pk