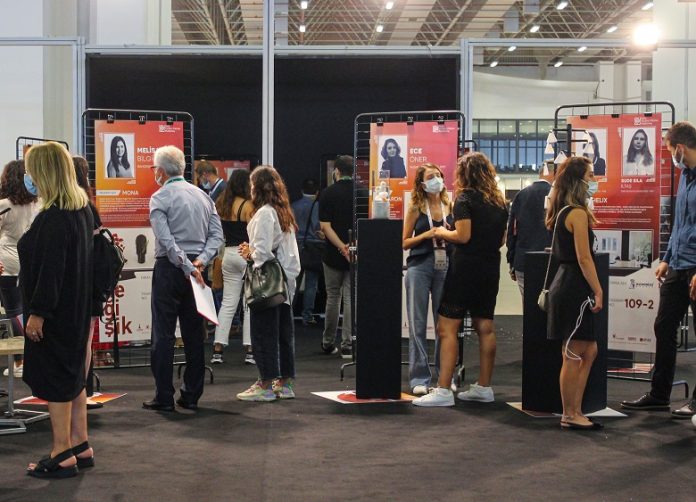 Leading the natural stone industry, Marble İzmir International Natural Stone and Technologies Fair will open its doors to industry professionals for the 27th time between March 30 and April 2.
Marble İzmir will also bring together talents that add art to stone during the Novel Design Competition. Young designers will participate in the competition with original projects created using natural stone.
The "Novel" Design Contest allows young designers to present their original designs, completed within the scope of the Natural Stone Design Competition, to industry professionals. The competition, which will connect the natural stone sector with young designers, will be held for the 4th time with the theme of "Novel".
The designs won the approval of the jury members
The jury highly appreciated works with designs such as the aquarium coffee table, the loudspeaker, the aromatherapy device, and the blackboard. Online voting resulted in 15 designs, among the 46 participating, taken under review for production. In the physical designer-company meeting, young talents who are the creators of the designs made their presentations to the production companies. As a result, the designs to be produced got determined.
Designer-company matches
Abdullah Karadeniz and Ece Diliüz-Haz Marble, Beril Kantar and Ecem Çıkrıkçı- Gürmaş Gürel, Gökçe Sevilmiş-Ebla Maden, Gülnur Üstün and Pelin Nur Karabay-Gürmaş Gürel, Hilal Eylül Taşçı-Alimoğlu, İrem Aslan-Laodikya, Kerem Aydın-Haz Marble, Mehmet Tekin and Tahsin Demir-Alimoğlu, Taner Vural-Silkar, Umut Deniz Demir-Alimoğlu, Yaren Aysan-Laodikya.
Special plaque for each designer
In the 4th Novel Design Competition, each designer will get a specially designed plaque, and the three "most novel" designs will receive 15,000 TL. Finally, the two best collaborating companies will receive the Special Jury Award.