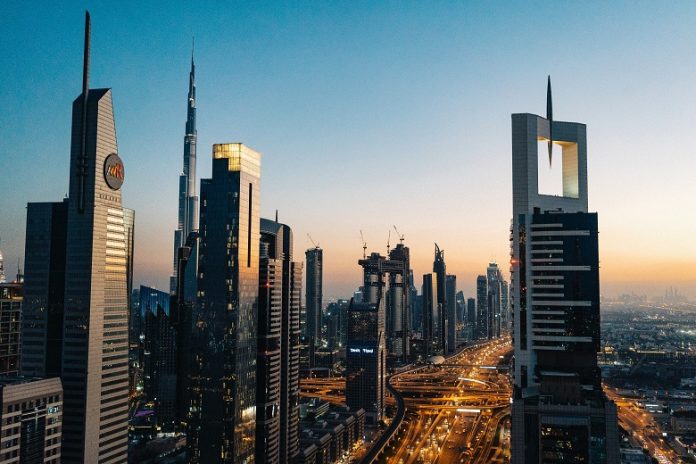 Saudi Arabia and the UAE lead a Middle East construction sector with a total pipeline of $1.36bn of projects under development, according to real estate specialists CBRE.
The figures are a sign of the ongoing real estate boom in the Middle East, despite global economic headwinds
CBRE anticipates a positive outlook for Middle East real estate in 2023, as elevated oil prices and resolute economic growth are expected to support strong levels of occupier and investment activity.
CBRE foresees the economies of GCC countries to continue to record relatively strong rates of growth in 2023.
Both the hydrocarbon and non-hydrocarbon sectors have seen strong rates of recovery over the course of the past year, with economic growth in the GCC region noticeably outpacing the global average during 2022.
Over this period, economic growth in GCC countries recorded an average growth rate of 6.3%. and as we move into 2023, their GDP growth is expected to reach 2.7%.
This economic backdrop is expected to continue to provide the support required for regional economies to work towards their economic diversification targets.
Real estate projects and associated sectors such as the hotels and industrial, logistics and manufacturing sectors will play a central role in this diversification drive.
The total value of real estate projects currently planned or under construction currently stands at an estimated $1.36tn.
Saudi Arabia accounts for 64.5% of this total or some $877bn, followed by the UAE, which at $293bn, accounts for 21.6% of the total.
Bahrain, Kuwait, Oman and Qatar share 1.7%, 4.4%, 4.6% and 3.3% of the total respectively. While this level of investment in real estate is a core part of a number of countries' diversification strategies, the continued development and easing of regulations will be crucial in supporting these initiatives.
Source: www.arabianbusiness.com