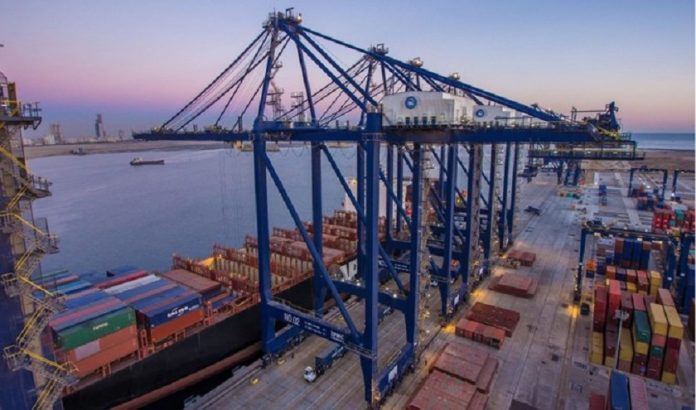 Saudi Arabia aims to develop a global integrated logistics park in the al-Khumrah region, west of the Kingdom.
The Saudi Ports Authority (Mawani) and Jeddah Chamber of Commerce signed an agreement to set up a $267.6 million integrated logistics park at al-Khumrah, south of Jeddah, to boost economic development, national investments, and partnership with the private sector.
Two weeks ago, Mawani and Maersk began construction on Saudi Arabia's largest Integrated Logistics Park at Jeddah Islamic Port, with investments amounting to $346.6 million, providing more than 2,500 direct and indirect job opportunities.
The new region directly achieves Mawani's strategic objectives as the main link in the system, in line with the goals of the National Transport and Logistics Strategy, by establishing the Kingdom's position as a global logistics hub.
The park is also linked to the National Industrial Development and Logistics Program (NIDLP), and al-Khumra is one of the pioneering areas targeted for development as a global logistics region.
It aims to increase the optimal utilization of Mawani's assets and achieve diversification by providing more than 10,000 new direct and indirect jobs in the logistics sector through business and investments.
The 3-km logistics park comprises three zones: shared warehouses, medium-sized storage yards and single warehouses, and large storage yards and on-demand warehouses.
The various zones will meet the requirements of importers and exporters of stocking multipurpose cargo, chilled and frozen goods, food commodities, and fragile goods.
The park offers move-in-ready warehouses, storage yards, re-export zones, custom storage, logistics amenities, commercial units, residential units, staff accommodation, state-of-the-art infrastructure like roads and green spaces, and other essential services.
Source: english.aawsat.com