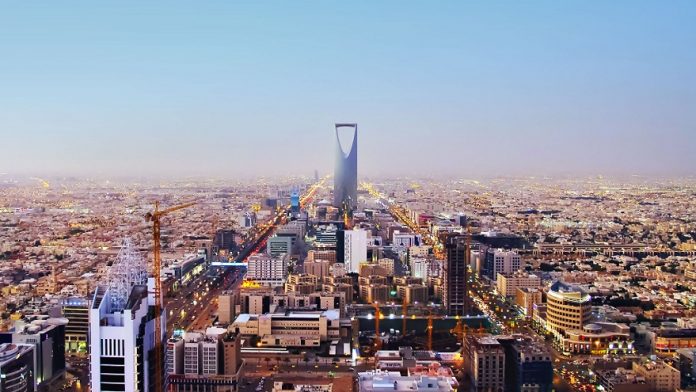 Saudi Arabia's construction projects were worth more than $284.3bn (SAR1tn) in 2017, when 700 new schemes were expected to be launched in the following months. These construction projects are due for completion by 2022.
These numbers were first reported by the organisers of the Big 5 Saudi show in November 2017, citing research by BNC Network. Riyadh Exhibitions Company, which is organising Saudi Build 2018, reiterated the significance of the local construction sector with these figures ahead of its exhibition, which will be held on 22-25 October at Riyadh International Conference and Exhibition Centre.
Saudi Export Development Authority, which is overseeing the kingdom's non-oil exports as part of the Saudi Vision 2030 programme, is backing the show.
In a statement, the exhibition's organisers said Saudi Arabia's construction building equipment market will expand at a compound annual growth rate of 3.1% between 2017 and 2022. This expansion was likely supported in part by the Saudi government's $3.5bn (SAR13bn) allocation for road and bridge construction projects in 2018.
Commenting on the Saudi market's prospects, Mohammad Al Al-Sheikh, head of marketing at Riyadh Exhibition Company, said: "Saudi Build 2018 will focus on sustainable construction, which plays a key role in the government' economic diversification plan and sustainability goals."
This year has seen increased construction activity in Saudi Arabia, which is seeking growth in both traditional economic sectors – such as hydrocarbons – as well as relatively new segments, such as technology and tourism.
Earlier this month, it was revealed that China's Wison Engineering had won a $150m (SAR562.7m) engineering, procurement, and construction (EPC) contract as part of Saudi Basic Industries Corporation's (Sabic) Technology Centre expansion plan in Jubail.
The announcement came days after two new Saudi Arabian projects focused on tourism – Neom and Qiddiya – reported progress in October. The $500bn (SAR1.9tn) Neom city was said to have attracted global industry giants to its advisory board, including Lord Norman Forster, founder and executive chairman of global architectural design firm Fosters + Partners and Ernest Moniz, the 13th US Secretary of Energy between 2013 and January 2017 under President Barack Obama.
Qiddiya, meanwhile, is creating jobs in the technology and digital transformation sectors for Saudi Arabia's citizens. In a statement, systems integrator Enstoa said it is now recruiting "talented Saudi nationals passionate about technology and effectuating change, with a background in digital transformations" to support its work on the project, which spans 334km2.
The first phase of Qiddiya is slated to open in 2022, and upon full completion, the megaproject will be twice the size of Disney World in Florida, US. The development will feature a Six Flags-branded theme park, hotels, and amusement and entertainment facilities that Qiddiya Investment Company has stated will be regional firsts.
Source: www.constructionweekonline.com