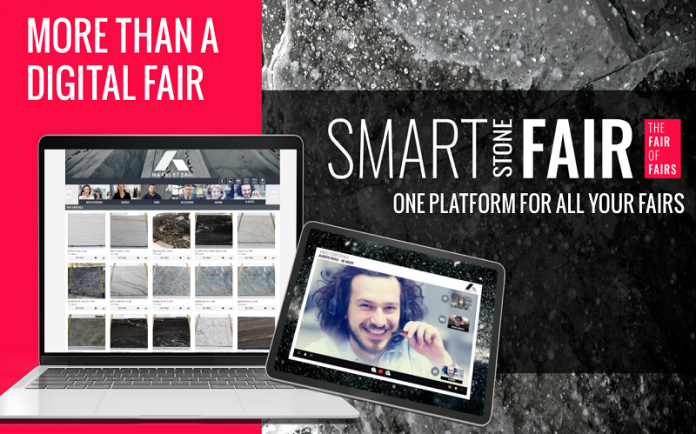 SmartFair is the Fair of fairs. An innovative tool to participate in any digital fair, hassle-free. Digital events are booming on the web and stone operators are getting confused with too many different proposals. Smartfair offers the only proven solution to use your digital store wherever you need!
Filippo Mazzei, CEO at Smartfair, explains how today's fast-growing number of stone operators are increasingly interested in participating in digital fairs to reduce their costs without losing the personal relationships with their clients. "After the success of the first edition in May, with over 30,000 visits from 114 countries, the Smartfair team has been working on the second edition that will take place at the end of September 2020. Our main focus is to allow exhibitors to use this trading platform year-round at any event they participate in and also to build their own personalized events."
It will not be an alternative to other fairs but rather an essential tool to participate in any fair. Filippo summed up the concept in this funny quote: "Why take one when you can take them all." This new tool goes far beyond the simple fair concept, offering a customized e-booth with essential elements such as video meetings, video inspections, live streaming, marketplace and negotiation tools that solidify and simplify the sales process.
We ask ourselves, "Is this the beginning of a new era? Or is it just a new trend that is attracting the new "digital generation" of architects, interior designers and stone operators. We are all impatiently waiting to see how it turns out." For now, we thank Filippo and his team for the fresh and innovative solutions they are bringing to the entire stone industry.