The invitation from our partners in the Marchetti Tech company, gave us the opportunity to visit the historic quarries of Carrara and the industries of the province of Massa – Carrara.
Going up Viale XX Settembre, the main road that leads to the city of Carrara, you face with awe the quarries, perched in the mountains of the Apuan Alps.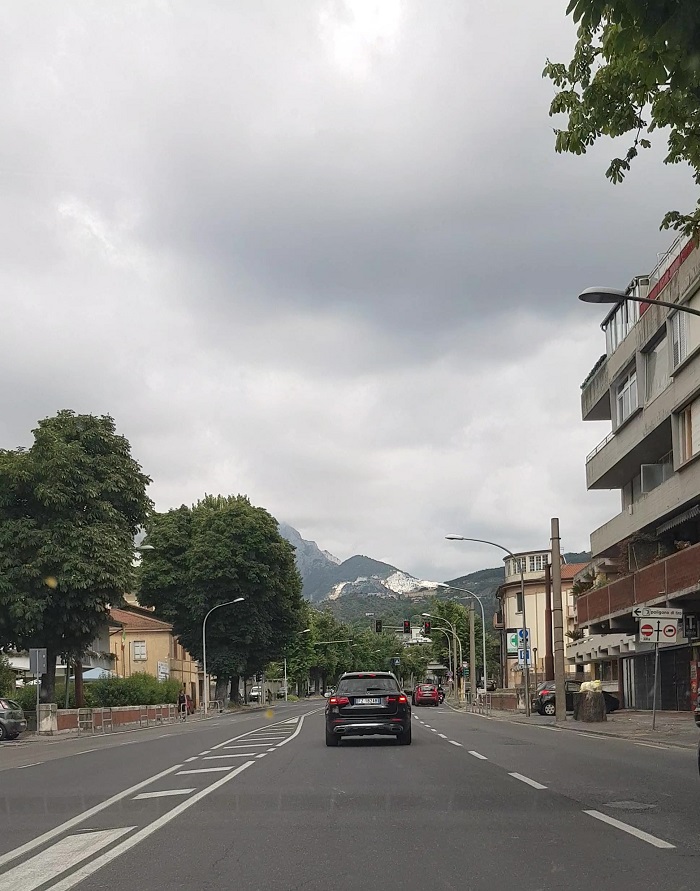 The history of the city unfolds in the picturesque streets and alleys of Carrara and one of its most brilliant chapters is associated with a mythical artist, Michelangelo. For about thirty years the emblematic creator visited Carrara to choose personally the marbles that under his hands turn into eternal masterpieces of world culture.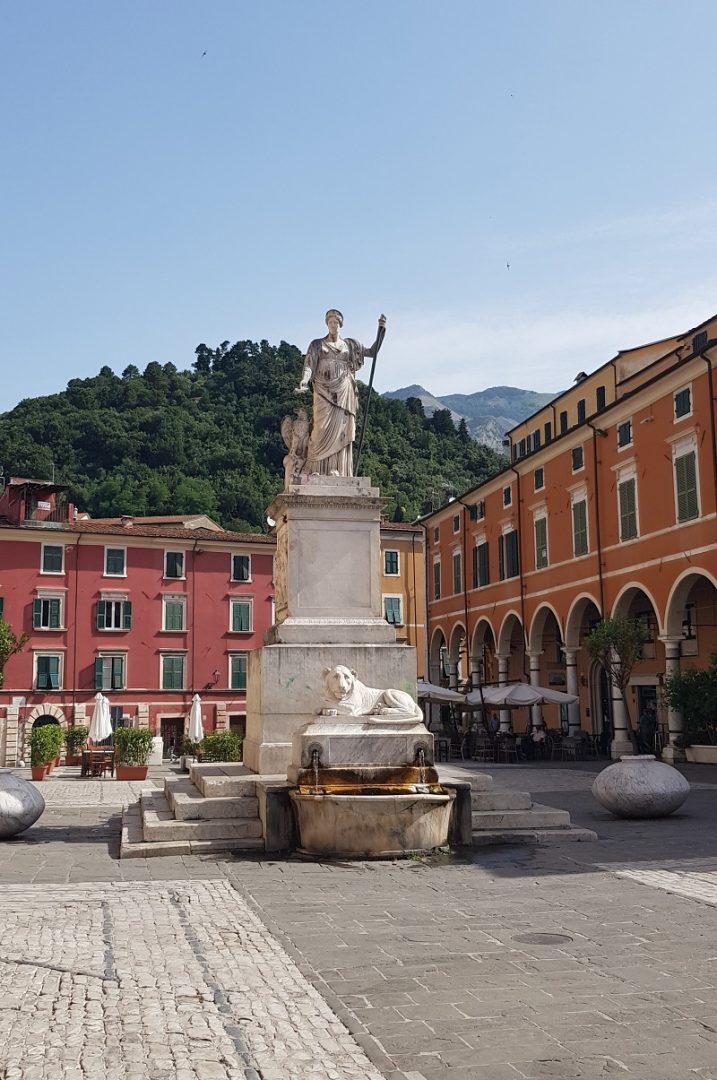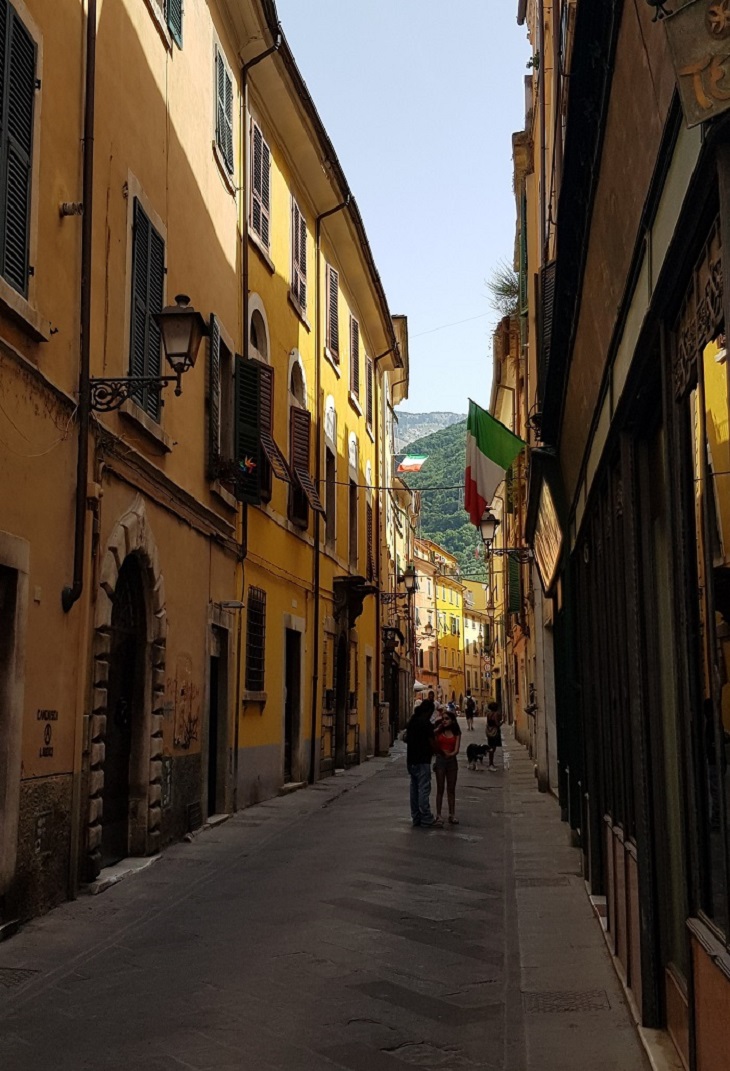 The view of the Carrara quarries is unreal. Going up the steep dirt roads of the quarries you see around you hanging on the steep slopes machines and people working for the extraction of the famous Calacatta, Statuario, Bianco Carrara marbles. Looking at this unique landscape, the mind inevitably goes back five hundred years to Michelangelo and the quarrymen who, defying the difficulties, climbed the invincible mountains with only their body and the bodies of their living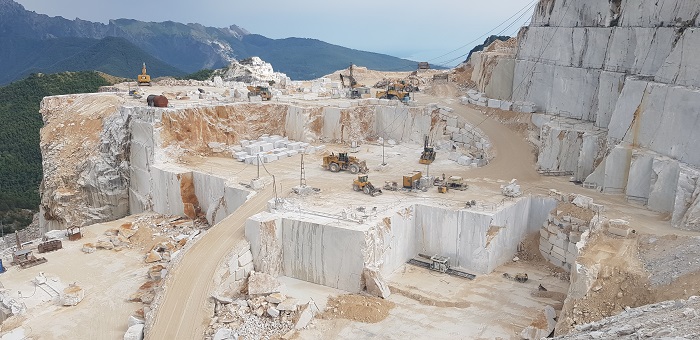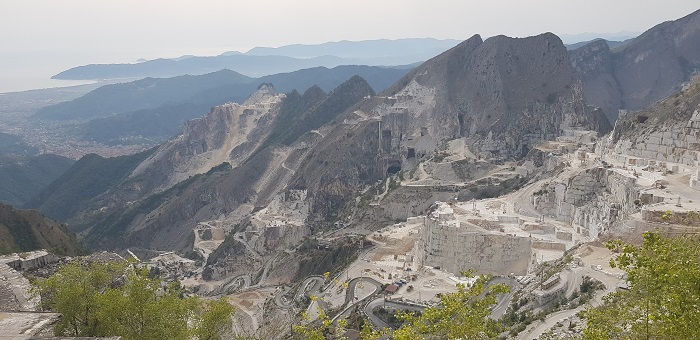 In the wider area of ​​Massa – Carrara are active some of the oldest and most historic companies not only in Italy but also in the world marble market. Marble industries, quarries and mechanical equipment companies coexist and go hand in hand to produce high quality and technology products. In this context, we had a meeting with CEO Joseph Anthony Miceli and CIO Arianna Marchetti of Marchetti Tech, where we discussed the trends of the stone industry and the latest developments in technology area. The Marchetti Group, utilizing the course and experience of fifty years, develops, innovates and expands its activities by producing high quality products.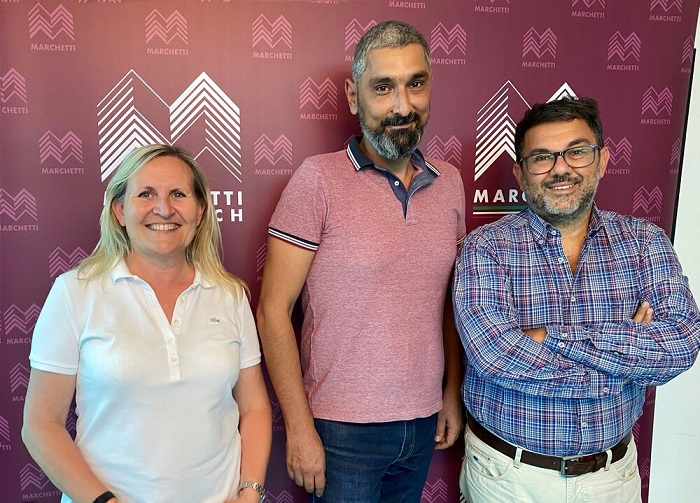 We also met with StoneCash and SmartFair executives to discuss the online tools they have developed to assist natural stone businesses in promoting, communicating and secure trading during the pandemic.