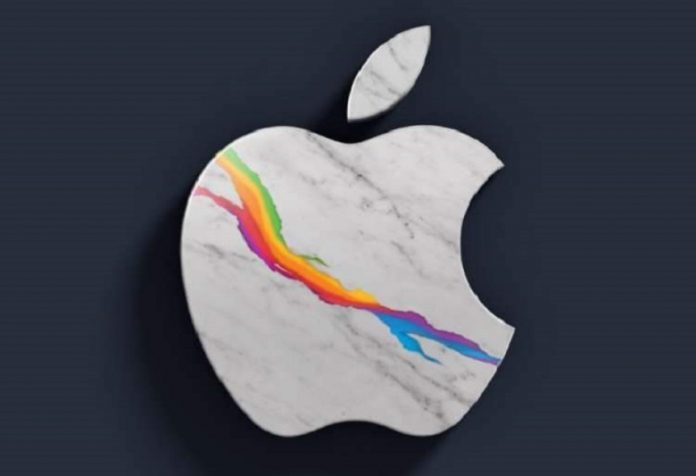 Magical combination of marble from the city of Carrara and the famous "apple" in the eternal city. The new Apple store "drew" its inspiration from a material that characterizes Rome, marble, making the company logo with marble.
The Apple Store Via del Corso in Rome pays tribute to the artistic and creative tradition of the Italian capital and does so with an Apple logo made just for the occasion in marble and with the motto "Creatively inside".
The Apple logo is rendered in marble textures, a further reference to the material that Italian architects and sculptors have used over the centuries to express their talent, creating masterpieces.
One of the images of the Apple logo is an animated GIF in which a marble vein shows the six iridescent colors of the first historic Apple brand, a logo commonly used by fans with the word rainbow. The attention to detail and detail of the multinational from California knows no bounds: the colorful grain of Apple marble symbolizes the creative DNA of the company that meets the millennial cultural soul of Rome with a point of contact at the Apple Store Via del Corso in Rome. The grain visually represents the motto "Creative inside". The colorful bean and the claim "Creatives inside" is also an invitation from the company to discover the creative impulse and creative vein that exist in each of us and, as Steve Jobs and later Apple made it possible, is simpler and more direct using the company's computer, device or software.
In a few days we will be able to admire not only the marble logo of Apple but also the whole new Apple Store Via del Corso in Rome, where the unique white Carrara marble dominates.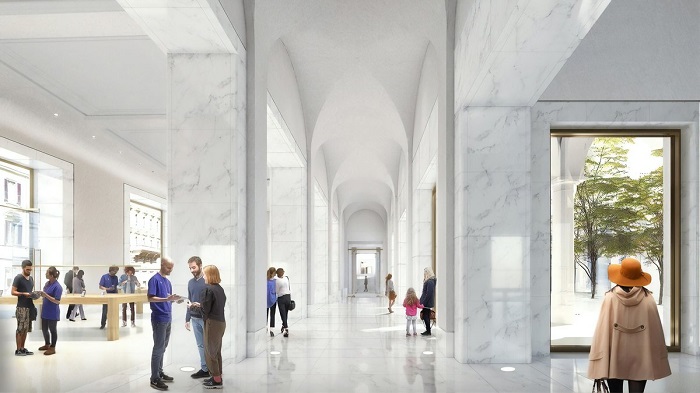 At Apple Via del Corso, it will be possible to meet Apple Creatives, professionals experienced in the arts (music, image, photography, video) who will assist and advise visitors on their work. This help will be available to everyone for free through the Today at Apple program with the rich online event calendar or, when possible again, face to face.
Source: www.macitynet.it