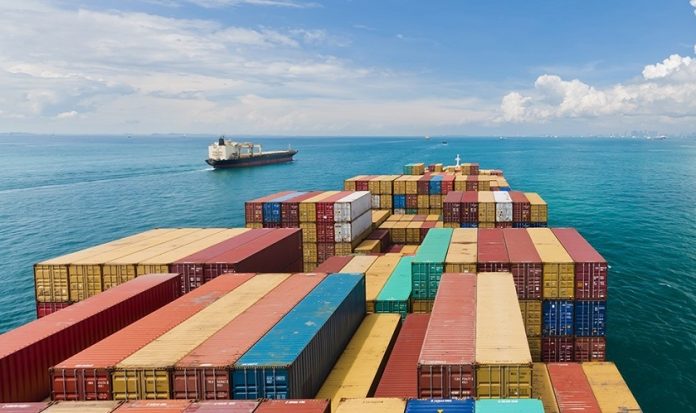 The pandemic has caused unprecedented disruptions to trade around the world, driving up the cost of shipping and adding further obstacles to the recovery of the global economy. At the heart of the storm is container transport, the driving force behind globalization. Forced to close in on their homes, Americans order bulk products from Chinese factories, much of which are shipped across the Pacific in containers. American households have filled their bedrooms with office equipment, with the demand for product shipments exceeding the available containers in Asia and the US ports being filled with products.
 Containers that at the beginning of the pandemic carried millions of masks to African and South American countries are now empty and unusable, as cargo shipping companies have recruited their ships on the most popular routes connecting North America, Europe and Asia. Ships arriving at ports to unload goods are often forced to stay there for days, as other ships are overcrowded. The pandemic and its containment restrictions have reduced the number of dock workers and truck drivers, delaying cargo handling from southern California to Singapore. Each container that cannot be unloaded in one port corresponds to another container that cannot be loaded on a ship in another port.
"I have never seen anything like it," said Lars Michael Jensen, head of the open ocean network at the world's largest cargo shipping company, A.P. Moller-Maersk. As he emphasizes, "all the links of the supply chain, ships, trucks and warehouses have been pressed". Empty containers are piling up in the ports of Australia and New Zealand, while there is a shortage in the port of Calcutta, India.
 Rice exporters from Thailand, Vietnam and Cambodia are giving up trying to ship some orders to North America as they fail to secure containers.
All this chaos at sea and in ports has proved profitable for cargo shipping companies such as Maersk, which in February attributed its pre-tax revenue surplus to $ 2.7 billion in its last quarter of 2020. No one knows how long this situation will last. Some industry experts, however, predict that this shortage of containers will continue until the end of the year, as the industries that produce them, almost all in China, find it difficult to meet demand.
Since their first use in 1956, containers have revolutionized international trade by enabling companies to pack goods in standard sizes compatible with the spaces in which they are placed in railroad cars and trucks. Any obstacle can cause delays and therefore increase costs for a party involved.
When the mysterious virus broke out in China and governments were forced to shut down industries to stop it from spreading, the freight shipping industry was expected to be hit like in the global financial crisis. Despite the economic crisis, however, orders for surgical masks and overalls, most of which are made in China, have increased. Chinese industries accelerated production and cargo ships transported goods around the world.
It took years after the financial crisis for the economy to recover. This time, on the other hand, Chinese industries began to produce at breakneck rates in the second half of 2020 precisely because of high demand. And the navies recruited as many ships as they could sail.