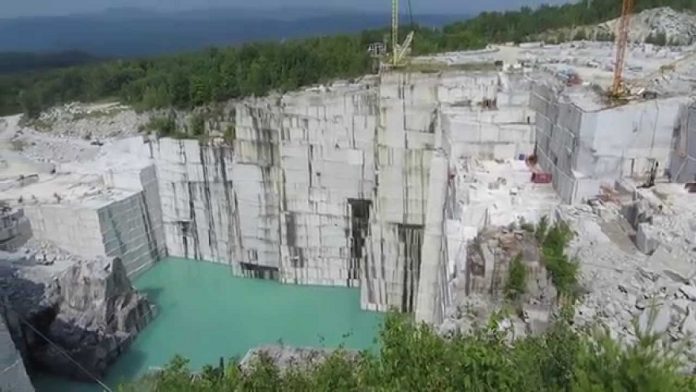 The US Trade Representative recently announced that the United States–Mexico–Canada Agreement (USMCA) will enter into force on July 1, 2020, after the US completed its domestic procedures to implement the agreement. Trump's administration thinks it as a great step to recover crisis after the COVID-19 pandemic The entry of the USMCA into force starts a new chapter in the history of the trilateral trade between the three parties. According to the press release, the Agreement contains significant improvements and modernized approaches to rules of origin, agricultural market access, intellectual property, digital trade, financial services, labor, and numerous other sectors. These enhancements will deliver more jobs, provide stronger labor protections, and expand market access, creating new opportunities and robust economic growth in North America.
Natural stone trade is an important part of the commercial affairs between the three countries, given the fact that Canada is among the top three finished granite exporters in the world and the US is the larger consumer of finished marble and granite products. Mexico is also one of the main suppliers of finished marble products to the US. On the occasion of the Agreement, Stonenews.eu, after collecting, studying and editing the statistical data provided by the US Census Bureau, is presenting the US finished marble and granite imports and exports value from/ to Canada and Mexico between 2015-2019.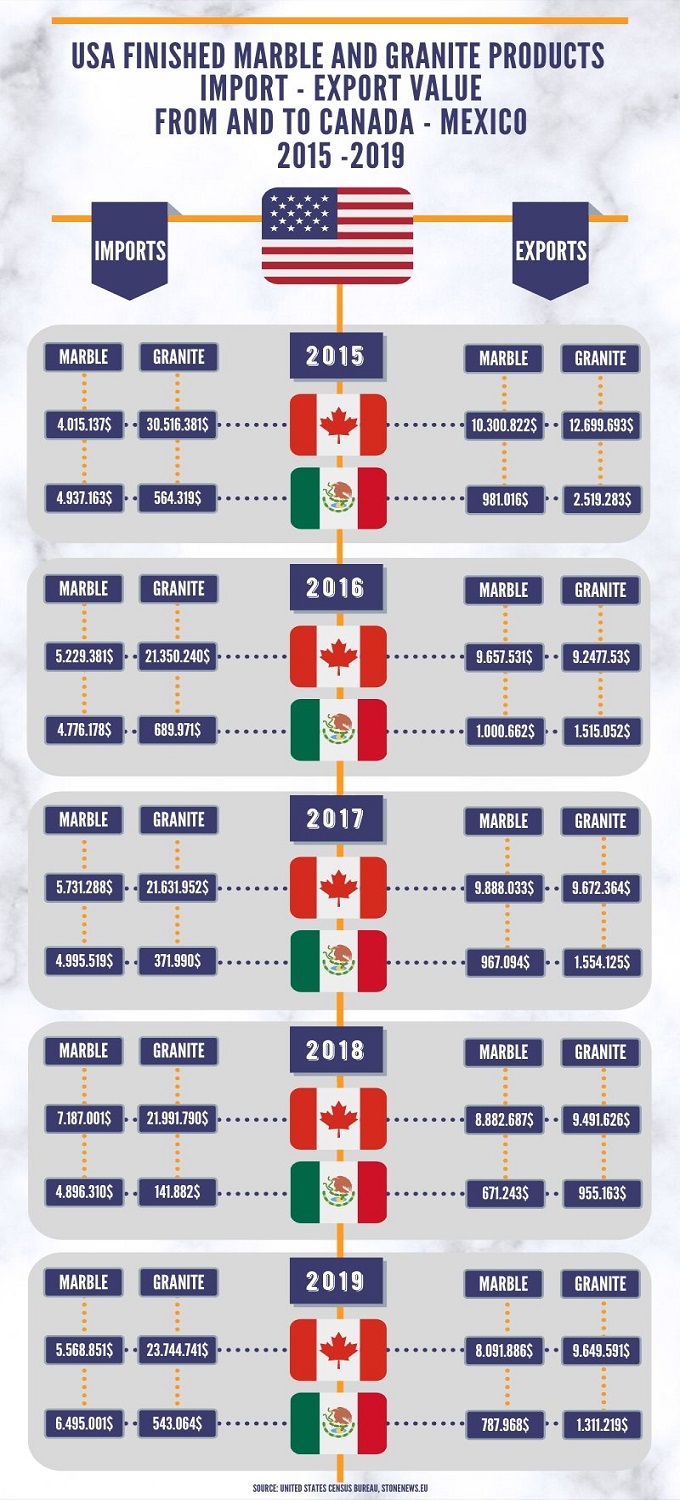 As seen in the image above, both US finished marble and finished granite import value from Canada followed an upward trend from 2015 to 2019, with only exception the finished marble products imports in 2019 which suffered a 21% loss than last year. Mexico on the other hand, recorded several fluctuations both in finished marble and granite products exports to the US throughout the period considered, with 2019 to be the greatest year for marble and 2016 for granite. 
As for US finished marble and granite export value to Canada, 2015 was the most successful year of the period. More specifically, finished marble products exports value followed a downward trend from year to year while finished granite products export value showed some fluctuations. Mexico's import value from the US had also their ups and downs both for finished marble and finished granite products throughout the 2015-2019 period.