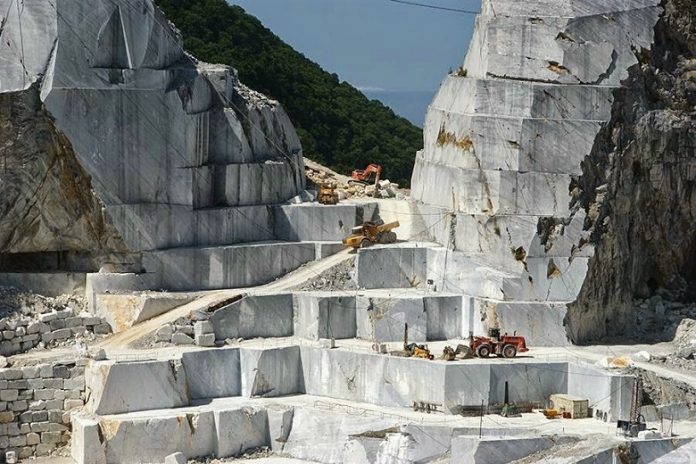 The coronavirus outbreak has caused severe damage in marble industry worldwide. Not only has the trade with China been harshly hurt globally but also one country after another fight against COVID-19 adopting strong meters leading to closed businesses. The US is the largest importer of finished marble products in the world. How has the trade balance been affected in January 2020, after the virus outbreak in China?
Stonenews.eu, after collecting, studying and editing the statistical data provided by the US Census Bureau, is presenting the country's finished marble and granite import growth in January 2020 in comparison with December 2019 and January 2019, both in value and quantity of imports.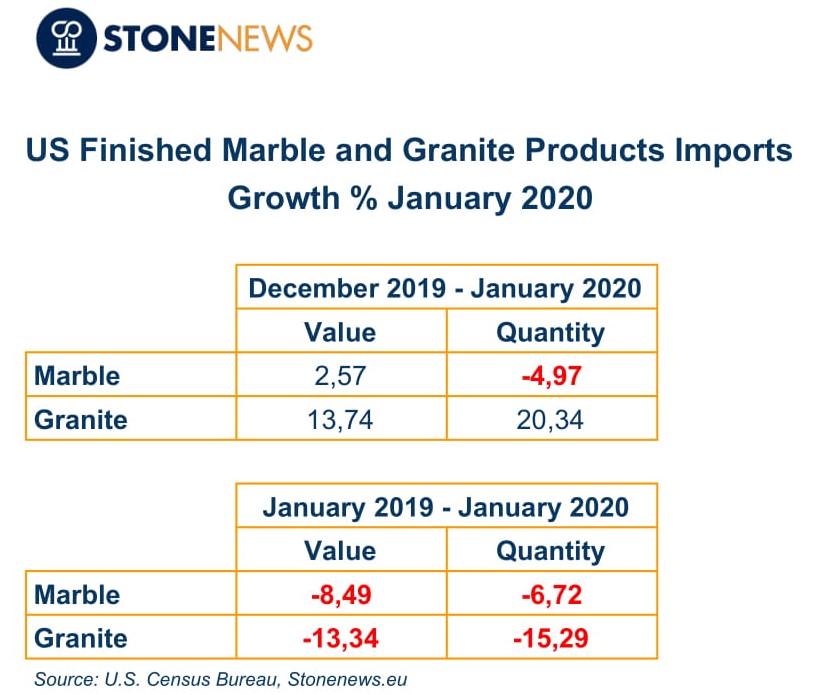 As seen at the table above, there was no great damage in finished marble products imports January 2020 compared to last December. On the contrary, from one month to the other, there was a rather important rise in US finished granite products imports both in value and quantity of imports. 
Things are different comparing January 2020 with January 2019, as there is an overall decrease recorded both in finished marble and granite products imports, in value and quantity of imports as well. Finished granite seems to suffer most, and although growth rates are negative, the damage was not irretrievable. 
*Due to consistent data flow, statistics may alter during the year 
**The statistics are derived by the HS Codes below (Harmonized System Codes):
6802215000, 6802910500, 6802911500, 6802230000, 6802930010, 6802930020, 6802930025, 6802930035, 6802930060, 6802930090