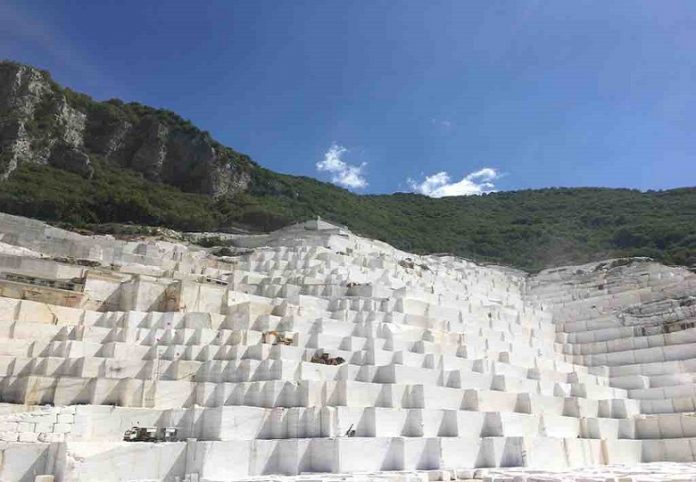 What was the impact of the COVID-19 pandemic on US marble imports, in the first nine months of 2020?
United States of America are the biggest importer of processed marble in the world and the most affected country by the COVID-19 pandemic. The slowdown in the construction industry and the disruption of the supply chain significantly affected imports. However, in proportion, the decline in imports is lower than expected. Specifically, according to the statistics of the United States Census Bureau, imports between the nine months 2019 – 2020 recorded a decrease in the value of imports by -12.73% and in quantity by -19.9%.
The following table shows the monthly changes in value, quantity and price per tonne of US processed marble imports between the nine months 2019 – 2020.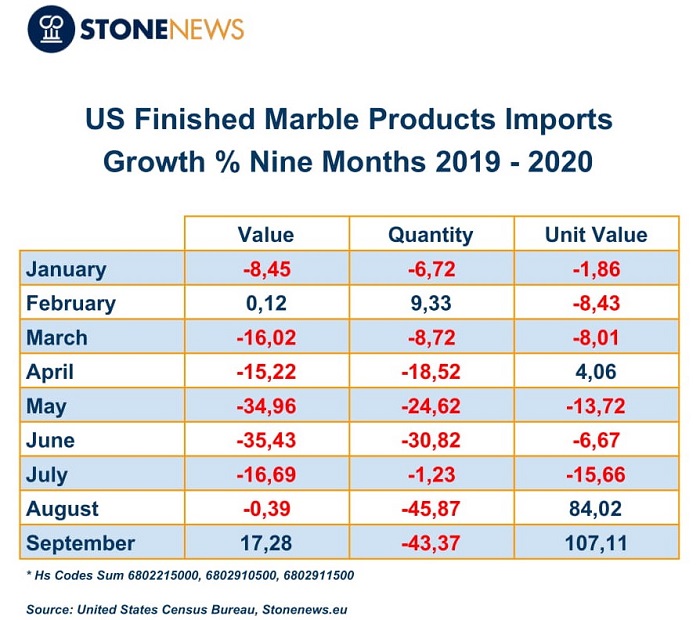 In March, President Donald Trump declared the United States a state of emergency due to COVID-19. The states of California and New York, which absorb more than 40% of US imports, went into lockdown at the end of March, while the rest followed from April. The impact is clearly reflected in the Table where we observe the sinking of imports during the crisis and their return at least in terms of value.
The value of imports since June is constantly increasing in contrast to the quantity which is declining rapidly. Characteristically, we mention that between June – September 2020, the value of imports increased by 60.5% while the quantity decreased by 35.91%. The disproportion between value and quantity of imports led to the rapid increase of the price per ton by 150.43%.
* The statistics are derived from the analysis of the Tariff Class Codes – Harmonized System (HS) Codes:
6802215000: MARBLE A ALABASTER MNMNTL BLDG SMPLY CT O SWN W FLAT O EVN SURFACE
6802910500: MARBLE SLABS
6802911500: MARBLE, OTHER THAN SLABS
*Due to consistent data flow, statistics may alter during the year
For more statistics contact [email protected]