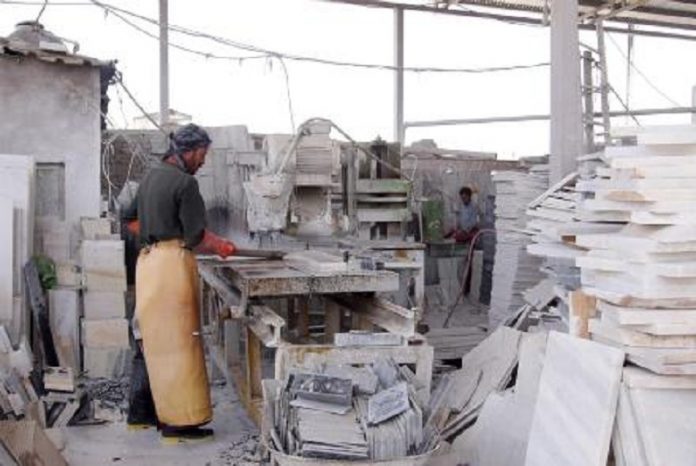 The Ministry of Commerce and Industry said the High Economic Council approved a plan drawn up by the ministry and the Ministry of Mines and Petroleum for the development of the marble industry.
A spokesman from the Ministry of Commerce and Industry said the project will address problems facing the industry, including challenges involving mining contracts and the standardization of marble processing factories.
According to statistics, the value of Afghanistan's marble reserves is over $150 billion USD. Currently there are 25 mining companies and 108 processing factories in the sector.
In this episode host Zarmina Mohammadi discusses the topic with Hayatullah Nasrat, Head of the Afghan Stone Industry Union.
In a separate discussion host Mohammadi discusses the distribution of machines for farmers in the country with Parwiz Nasiri, head of the water regulation department for farms at the ministry of Agriculture.
Meanwhile, host Mohammadi discusses trade and transit problems between Afghanistan and Pakistan with Qeyas Sayedi a university lecturer.
Source: www.tolonews.com