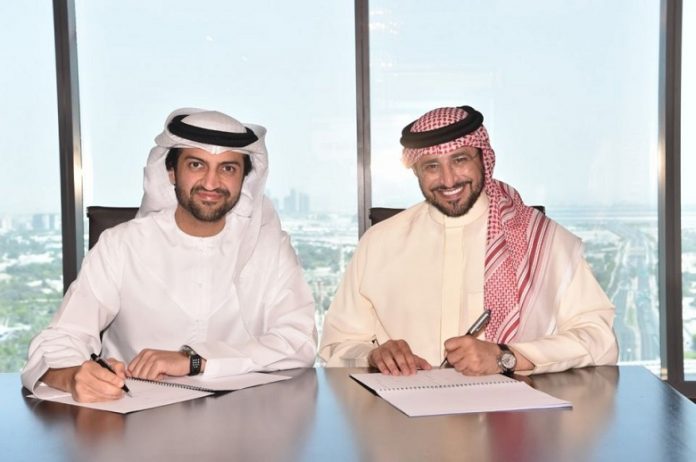 Abu Dhabi Financial Group and Jabal Omar Development Company sign agreement for Makkah partnership
Abu Dhabi Financial Group (ADFG) and Jabal Omar Development Company (JODC), the largest publicly-listed real estate company in Saudi Arabia, have announced the signing of a strategic partnership.
The agreement enables the two companies to explore opportunities for collaboration and partnerships associated with new real estate development opportunities within the holy city of Makkah and throughout the kingdom.
It will see the two companies collaborate on co-development, strategic planning, design and construction, as well as operations, lease and sale strategies, and capital raising and structuring.
ADFG's portfolio currently includes high-end residential, commercial, retail, hospitality and warehouses across the UK, Middle East and Eastern Europe.
ADFG's key platforms include Northacre, a luxury real estate developer and Shuaa Capital Saudi Arabia.
Through its real estate platform, ADFG will offer its expertise in development management, design and development, project management and asset management. Furthermore, ADFG will support the developments through its various financing and structuring platforms.
JODC's flagship project, Jabal Omar, is a multi-use real estate mega development project in the heart of Makkah. Encompassing more than 2.5 million square metres of built up area, the project will include a large number of high-rise towers, international hotels, residential units and commercial space, and will be delivered in phases.
In addition to Jabal Omar, JODC is looking to develop other strategic areas of Makkah close to the Grand Mosque, including the reconstruction of poorly-developed areas into mixed-use projects that comprise hotels, residential and commercial facilities as well as retail stores.
Jassim Alseddiqi, CEO of ADFG, said: "JODC has invaluable experience in developing complex developments in Makkah and we are delighted to be partnering with them on upcoming development projects in the kingdom."
He added: "As a strategic partner, ADFG, through its various platforms, will work with JODC to develop the most suited strategies for the master development and to optimize capital structure. We look forward to working with JODC and contributing to the growth of the Saudi real estate sector."
Yasser Al-Sharif, CEO of Jabal Omar, said: "We are excited about the potential that this partnership may create. The collaboration between the two parties will be a positive step towards the kingdom's desire to develop the holy city of Makkah in line with the 2030 vision."
Source: www.arabianbusiness.com