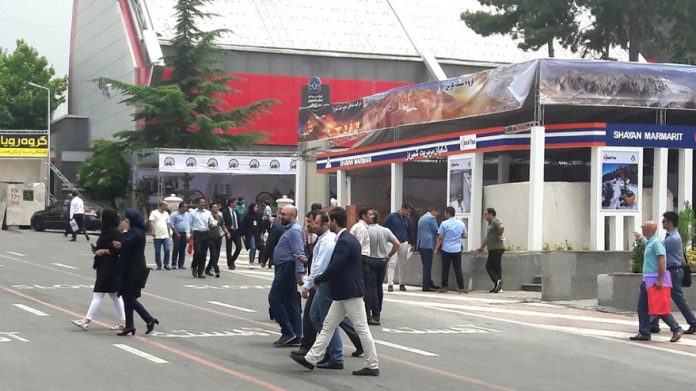 The 10th International Iran Stone Exhibition (IRSE) is held in Tehran from the 19th to the 22nd of July at Tehran International Exhibition Center.
Iran Stone Exhibition (IRSE) is Iran's largest International Natural Stone and Equipment Exhibition held annually in July in Tehran. IRSE is particularly popular not only to local and international stone industry but also to architects and designers. The exhibition displays all natural stone mining in Iran as well as the latest stone and quarry processing machinery and tools.
Last year, the total area of the fair ground was about 60.000 sq.m., hosting participants from 8 different Asian and European countries including Italy, Germany, Spain, Poland, India, China, Afghanistan and Turkey, in total 55 stands.