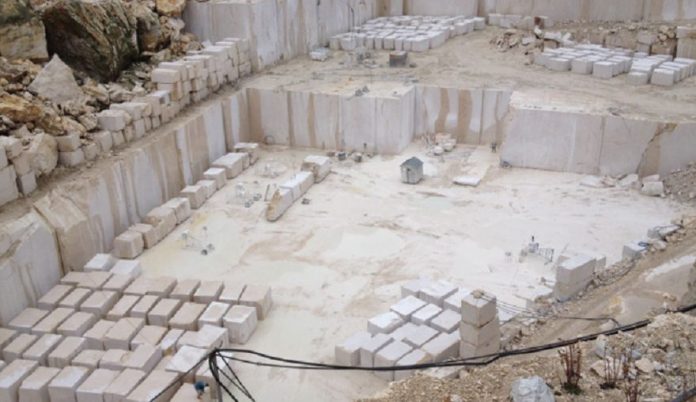 The United Arab Emirates (UAE) and Turkey have signed, in Abu Dhabi, a Comprehensive Economic Partnership Agreement (CEPA) aimed at increasing non-oil trade and creating jobs in both countries.
The agreement eliminates or reduces customs duties on 82% of goods and products and is expected to double non-oil intra-trade to $40 billion annually within five years. It is also expected to create 25,000 new jobs by 2031.
The UAE and Turkey recorded $18.9 billion in non-oil trade in 2022, a 40% increase over the previous year, making Turkey the UAE's sixth-largest and fastest-growing trading partner.
Regarding the marble sector, the UAE is one of the most important destinations for Turkey's processed marble exports. In the last five years, exports to the UAE have seen rapid growth, reaching a record in value and quantity in 2022. The graph below shows the trend in the value and quantity of Turkey's exports to the UAE between 2018 and 2022.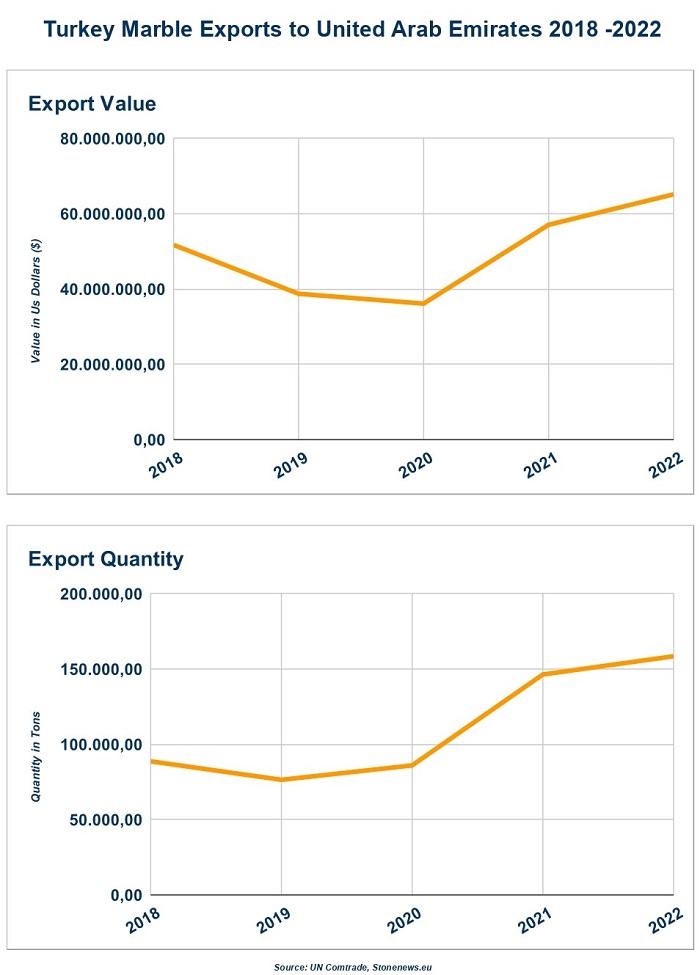 Since the pandemic outbreak, Turkey's exports to the UAE have skyrocketed, recording an increase in value of +81.15% and quantity of +89.41%. However, the average price per tonne fell by -4.36%.
The UAE's share of Turkey's total value of processed marble exports in 2018 was 5.66%, while in 2022, it stood at 7.14%. In terms of quantity, the share increased even more, rising from 3.87% in 2018 to 6.97% in 2022.
With these shares, the UAE is now Turkey's fifth main destination for processed marble exports.