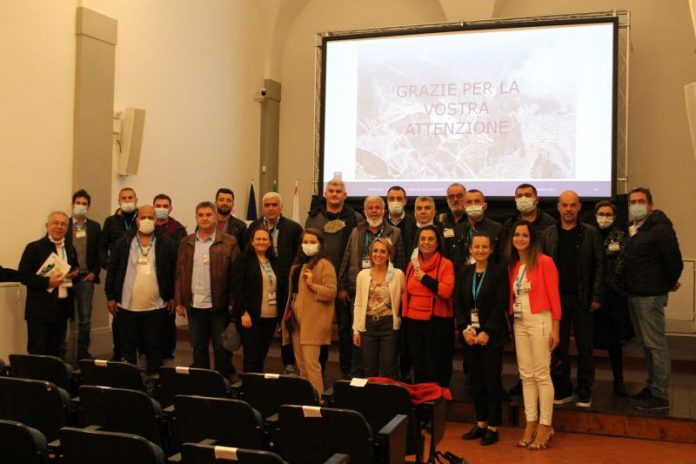 The Turkish Aegean Minerals & Natural Stone Exporters'Association organized a technical observation trip to Italy on Occupational Health and Safety to prevent occupational accidents and injuries.
The trip took place under the European Union project "The Development of Occupational health and Safety (OHS) Oriented Activities (Visual Materials and Applied Trainings) for Natural Stone Mining Sector to Prevent Occupational Accidents and Injuries" concerning compliance with the rules for health and safety of workers in extractive industries.
Mevlüt Kaya, President of the Aegean Minerals & Natural Stones Exporters' Association, said that one of the most important elements of sustainability is a work system that will improve working conditions and prevent accidents at work.
He also stressed that Italy is one of the most successful countries in the world in terms of "Occupational Health and Safety" in the field of natural stone extraction, and therefore considered it beneficial to organize a trip to Italy.
As part of the trip, seminars were organized by the Tuscany Region Occupational Health and Safety institutions and the National Institute for the Prevention of Occupational Accidents. The members of the Turkish Association visited open and closed natural stone quarries in the Carrara region, the most important natural stone production center of Italy and were examined on site the practices related to occupational safety. A training seminar on occupational safety was held at the Carrara Chamber of Commerce.
The goal is the member companies of the association to adopt these practices regarding the health and safety of the workers in their production facilities in the standards of the European Union.