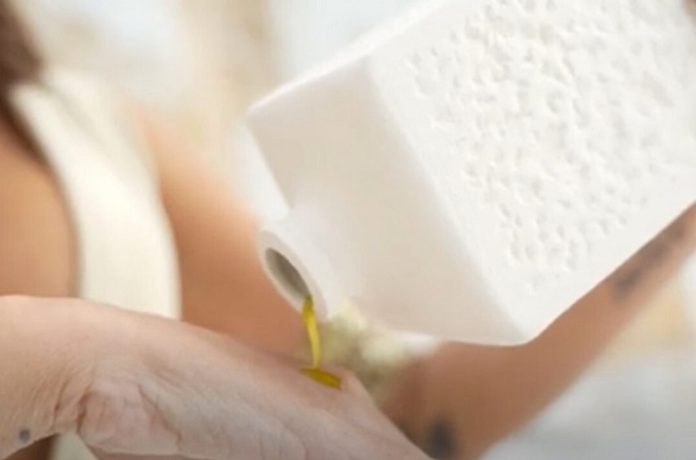 Marmoris, a unique product born from the meeting between Carrara marble and Lunigiana olive trees, was presented at the Extra restaurant in Carrara.
Frantoio Moro's jewel, set in "a bottle crafted in Carrara marble, is a unique and exclusive piece turned into food ceramic containers which we hope will have the power to become a symbol of Carrara in the world, an object that can become a gift to those who can appreciate the history it contains", according to Adriano Petacchi, owner of the company, which has been operating for four generations in the municipality of Fosdinovo.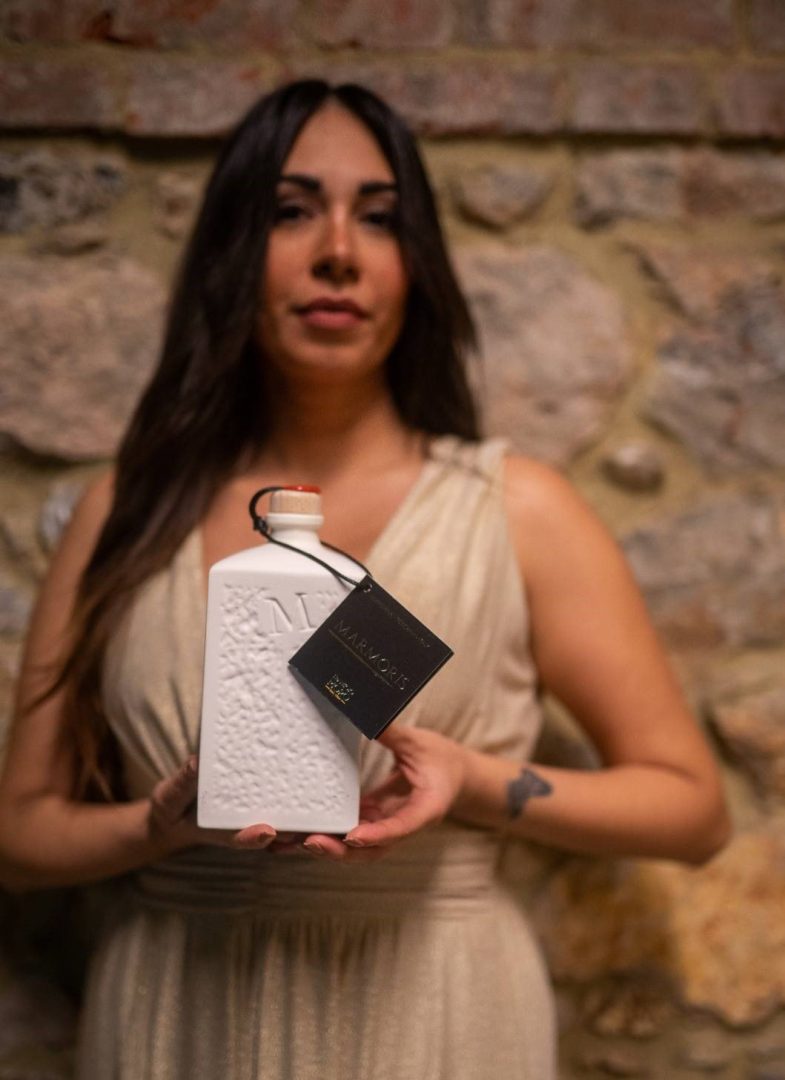 The company, known for its olive press and stone mill, which produce quality oil and flour, collaborated with Atelier la Goccia and Arco Arte Studio on this project. The bottle-artwork is treated with the ancient technique of subbia sculpture, using a block of the purest marble. The result is suitable to contain the "green gold" of the Frantoio Moro production and preserve it in such a way as to leave all its organoleptic characteristics intact.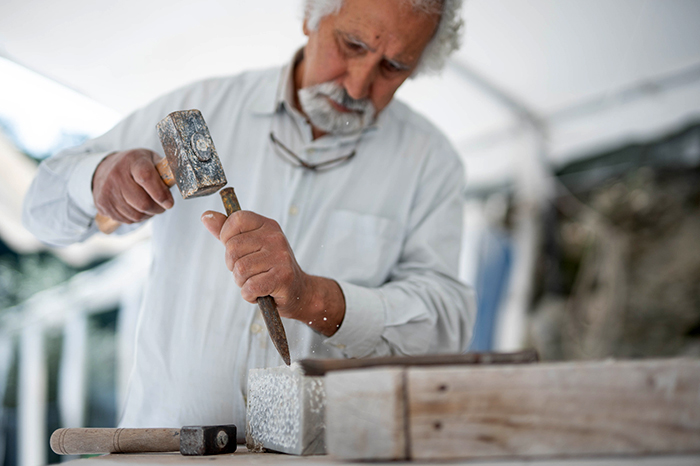 With a green, fruity taste and notes of grass, radicchio, green pepper, almond, citrus and an aftertaste of artichoke, the fascinating blend of local Frantoio and Leccino varieties is an olfactory and gustatory symphony in a surprising balance of spicy and bitter.
Marmoris, which means "made of marble" in Latin, will be released in only 250 bottles and has already been requested in Singapore, at italian restaurant Da Valentino and other top international locations.
The launch event attendees included representatives of local authorities and the press, industry personalities including Fausto Borella, wine and food critic, sommelier, taster and founder of the Maestro d'olio academy, who was also the taster, Walter Bonalume, councillor of the Municipality of Fosdinovo, and businessmen of the calibre of Bernarda Franchi, Soldati Marmi, Marchese Emilio della Fontanazza and Sabrina Giannetti, representing the hotel owners of the Apuan Coast.
Source: corrieredelvino.it