The tower is at the center of the Shimao Longgang Master Plan.
The Shenzhen-Hong Kong International Center is currently envisioned to rise approximately 700 meters (2,296.5 feet). At this height, it would become the second tallest tower in the world, about 400 feet shorter than Dubai's Burj Khalifa, and about 200 feet taller than China's Shanghai Tower.
The tower will be located at the center of the Shimao Shenzhen Longgang Master Plan and become the main focal point for every office and apartment building within the development. At night, the building will become a visual, sound, and light show to represent the district's athletic and entertainment purposes. The tower will also be home to one of the highest observation decks in the world, and include additional club facilities such as a "performance space," a restaurant, a night club, spa services, and a grand swimming pool.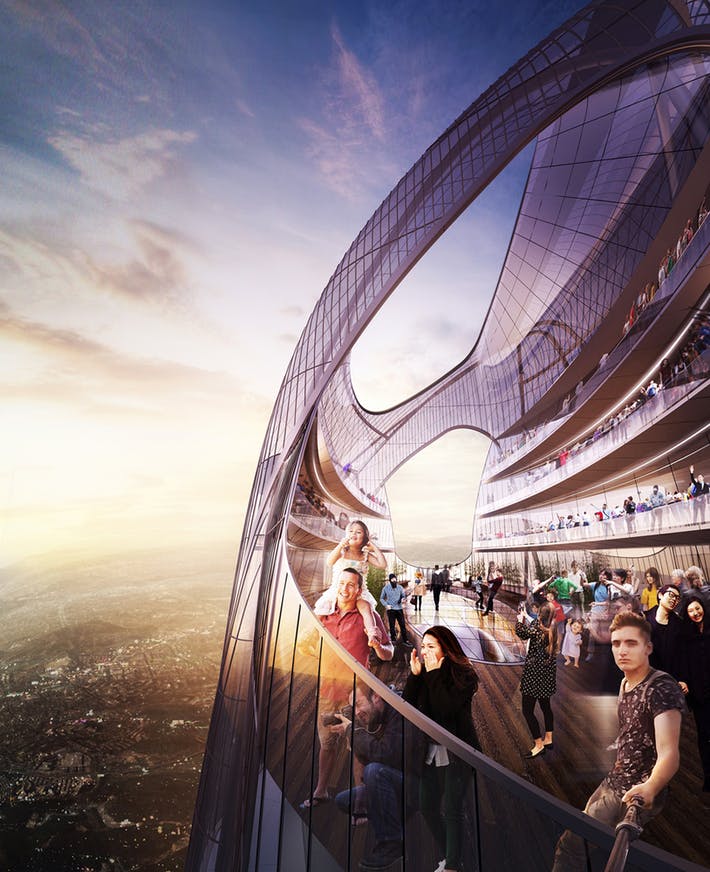 In order to meet the project's goal of LEED Platinum certification, high-performance glass will be used to reduced heat gain, buildings will be oriented to respond to existing environmental solar conditions for enhanced passive solar control, and strategic natural lighting will be used for the interior spaces to increase human comfort levels.
Additionally, predominant winds from the east and northeast will be funneled into the open spaces to provide natural ventilation throughout the site and improve outdoor thermal comfort. Due to Shenzhen's summer months of heavy rains and flooding, landscape features are being designed to manage heavy rainfalls using engineered soils, retention ponds, native plants, and foliage as a network of systems to recycle the rain water for irrigation and other uses.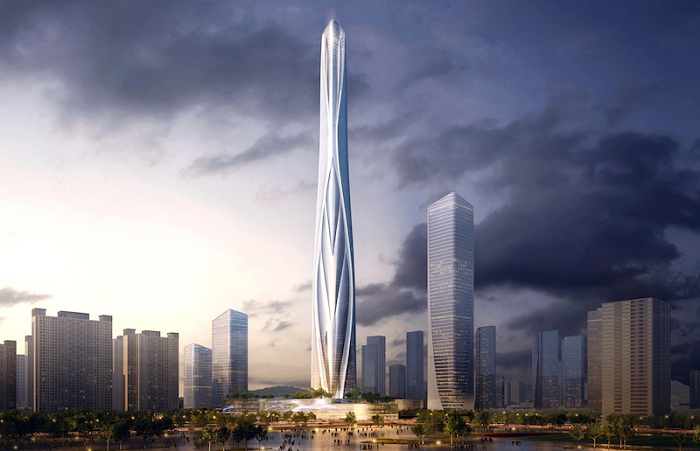 Source: bdcnetwork.com