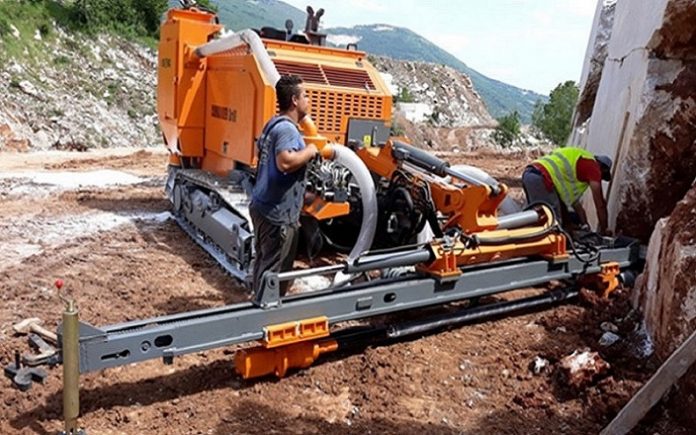 COMMANDER DRILL is a DTH drill rig especially designed for marble & granite quarries. It can drill vertical, horizontal or inclined holes 90-115 mm.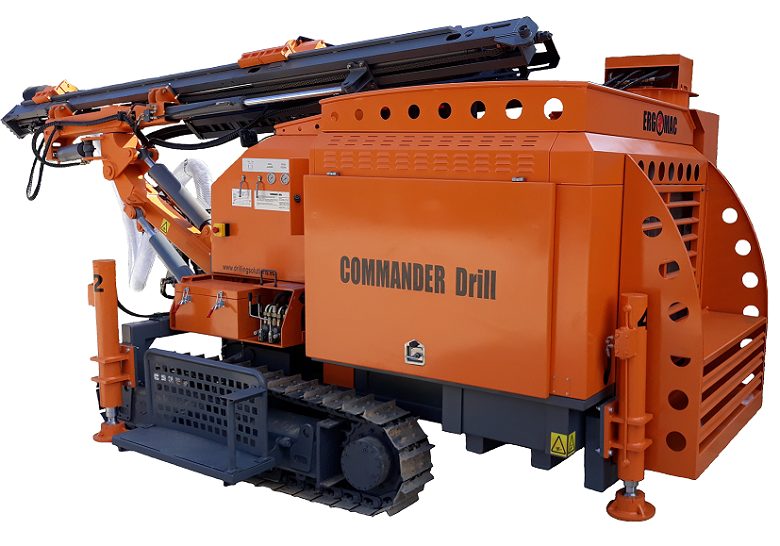 Thanks to the high pressure onboard compressor 14,5 Bar-10 m3/min it can achieve high drilling speed.
Drilling speed in marble 25-30 m/h
It can drill horizontal holes at a distance of 5 cm from the ground
The machine is very reliable with low maintenance and parts cost combined with low fuel consumption  (12-13 lt/h). It is offered with Cummins engine & alternatively with Deutz Tier V.
There are more than 100 drill rigs in operation in Balkans , East Europe and Russia working with exceptional results.
COMMANDER DRLILL is presented in operation in the video below.