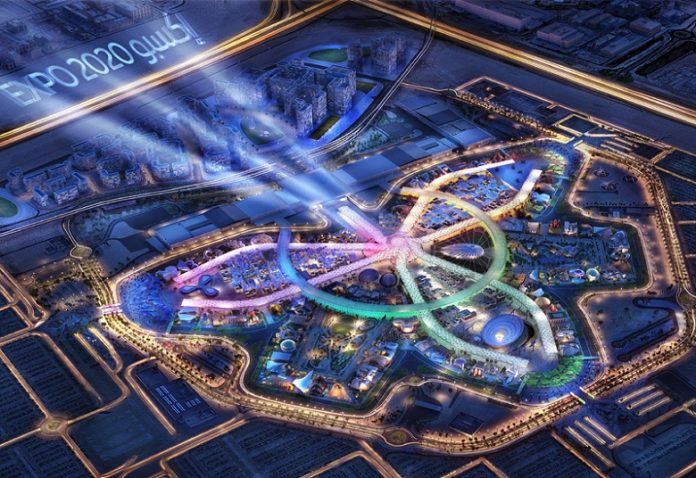 Construction leaders in the UAE have listed Expo 2020 Dubai as the "single biggest opportunity" to spur business growth over the next 12 months.
Chief executives from contracting firms such as ALEC and Arabtec Holding – who were among the entries in the 2018 Construction Week Power 100– have expressed optimism about how the expo could benefit their organisations, as well as the UAE's construction sector.
"With Expo 2020 drawing closer and developers wanting to ensure they are ready to capitalise on the increased number of visitors to the city, there is going to be massive demand and pressure on contractors to deliver," Kez Taylor, chief executive officer of ALEC, and this year's top-ranked Power 100 leader, said.
"This is going to affect the actual exhibition facility, as well as myriad associated developments, such as hospitality and commercial spaces. Contractors that are geared up to meet this demand will be well placed to participate in a meaningful way and play a major role in helping the city deliver this iconic event."
ALEC is working on the Conference & Exhibition Centre (CoEx) Campus and Emaar's Mobility Pavilion for Expo 2020Dubai. CoEx will be the centre for Expo 2020 Dubai's events, with Dubai World Trade Centre (DWTC) acting as the project's client. ALEC announced its contract win for the pavilion on 30 April, 2018.
Hamish Tyrwhitt, group chief executive officer of Arabtec Holding and Depa Group, also listed Expo 2020 Dubai as one of the biggest opportunities for his teams over the next 12 months.
Tyrwhitt, who took third spot in the 2018 Power 100, continued: "Expo 2020-related development projects are expected to exceed $33bn (AED122bn), with more than 2,000 new structures being built in the UAE."
In July 2017, Arabtec Construction, a wholly owned subsidiary of UAE-based Arabtec Holding, was awarded a $96m (AED353m) contract to build the UAE Pavilion for Expo 2020 Dubai. The UAE Pavilion has been designed by Spanish architect Santiago Calatrava to resemble a falcon in flight, and will be situated opposite Al Wasl Plaza in the centre ofExpo 2020's 4.38km2 exhibition area.
But contractors aren't the only construction segment eyeing Expo 2020-related growth – experts from the design community have also pointed out how they expect the mega-event to impact their businesses.
Brian Johnson, managing partner of global design giant, Godwin Austen Johnson (GAJ), said Expo 2020Dubai would continue to encourage new development work, leading to a ripple effect on construction activity in the country.
"The UAE continues to offer exciting opportunities for new developments as it races towards Expo 2020 and beyond," Johnson said.
"We are especially proud to be playing a significant role as part of an international team of specialist consultants [that] are engaged to establish [and] monitor the sustainability targets that have been set in place by the expo organisers."
Construction Week's Power 100 is the annual ranking of the Middle East's most influential construction leaders. The 2018 Power 100, the special report's ninth edition, was revealed across Construction Week's print, digital, and video channels on 30 June.
Source: www.constructionweekonline.com