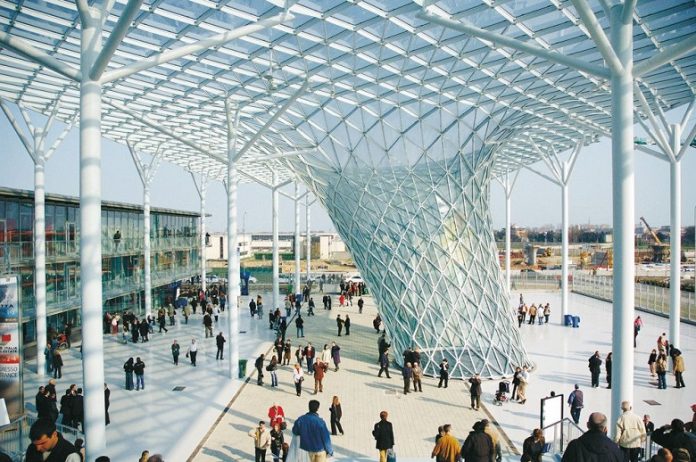 Organizing digital exhibitions was a solution for the period when the pandemic "hit", but now that the situation seems to be normalizing and normalcy is gradually returning, exhibitions with physical presence are more preferred.
According to a survey conducted by USP Marketing Consultancy in the first quarter, comparing the results with a similar survey conducted a year ago, the construction industry is asking for a return to the reports.
Nearly 70% of European architects said they did not participate in online exhibitions, while 75% of USP survey participants said they would like to participate in physical exhibitions again, to get in touch with industry representatives. The differences identified by country are significant. 60% of Italians attend online fairs – up from 20% in the Netherlands and Belgium – but both Italians and Spaniards prefer live events, while Britons favor online ones.
More specifically, due to the situation and in order to be able to continue communication and trade and in conjunction with the development of digital media sources, several webinars were held and architectural platforms / portals operated.
Tradeshows have always been a very important place in the European construction industry. The largest (international) exhibitions gained ground, at the expense of the smaller local ones. The nature of trade fairs is slowly changing, now focusing more broadly on products. This is the data, but based on the pandemic data, the organizers behind the various fairs in Europe had to adapt. It is very clear that normal physical exposures were not (and still are) impossible. The initial reaction was to postpone the reports, hoping for better days. After that, many trade fairs chose to take a digital approach. This may have been convenient at first, but it seems that it is not in the preferences of the people in the construction industry, who prefer exhibitions with a physical presence.
Almost 70% of European architects say they do not participate in online exhibitions. When asked about physical exposure, the numbers were reversed. Almost 75% of all European architects say they would like to participate again.
Now there are some key differences by country. About 60% of all architects report participating in online exhibitions in Italy. In the Netherlands and Belgium, this is only 20%. In addition, when we asked European architects what they thought of online exhibitions as a good source of information, the majority were more negative than positive. Again, there are some key differences by country, but overall, more architects were negative rather than positive in all countries except Spain and Italy, while the UK was in favor of the online ones.
In conclusion, not all events in the construction industry can be easily converted to electronic form. It is clear from the data from European architects that the exhibitions clearly fall into this category. This has to do with the nature of the exhibitions, where there is another personal connection, better promotion of new products and solutions and it is a different experience. So despite the many digital media and solutions, most architects "long" to return to exhibitions in person.
Source: www.usp-mc.nl