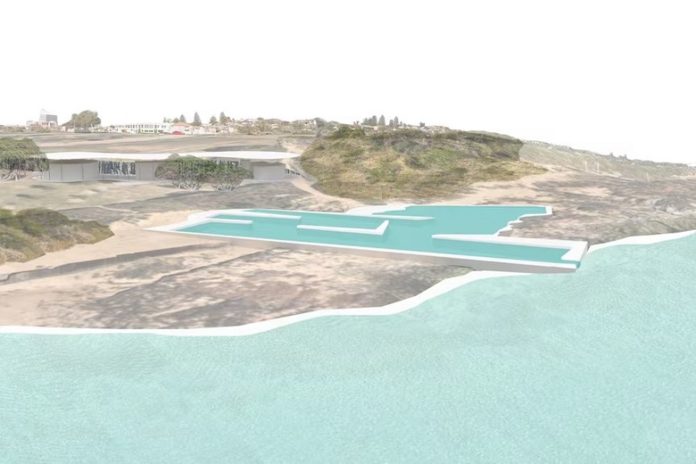 A former quarry site in Bunbury, Western Australia could become the country's first ocean pool built in close to six decades after an ambitious plan was revealed.
Wyalup Rocky Point was a former basalt quarry site for several decades, commonly thought to be from around 1896 to 1950s. The basalt rock is thought to be created from ancient lava flow.
Workers at the site used basalt from road building in and around the Bunbury area until it was discontinued.
The residence at 44 Jarvis Street (B071) is built of basalt quarried from this quarry but Wyalup Rocky Point is now a tourist spot and a spot for the Indigenous population.
The Indigenous population refer to the area as a 'place of mourning'.
The Bunbury council is now hoping to turn the site into ocean pools which are more commonly associated with New South Wales and Sydney.
The project is set to cost over $17 million and will now be sent out for public feedback with key stakeholders including the local Indigenous community.
The initial plans feature a 50-metre lap pool, an accessible ramp and a children's area with total costs estimated at more than $17 million with the council budgeting a $5 million contribution. The maintenance of the proposed ocean pool would be more than $500,000 according to reports.
"We do need further consultation, but the feedback we've got is that the basalt rock there has different stories from different families," Mayor Jaysen de san Miguel said to the ABC.
Councillor Cheryl Kozisek said the project would be "a reason to turn off the outer ring road and head into our beautiful city" according to the ABC.
"At last, [we're] putting something unique on our shoreline."
The councillors passed the initial proposal at its recent meeting.
Source: www.quarrymagazine.com