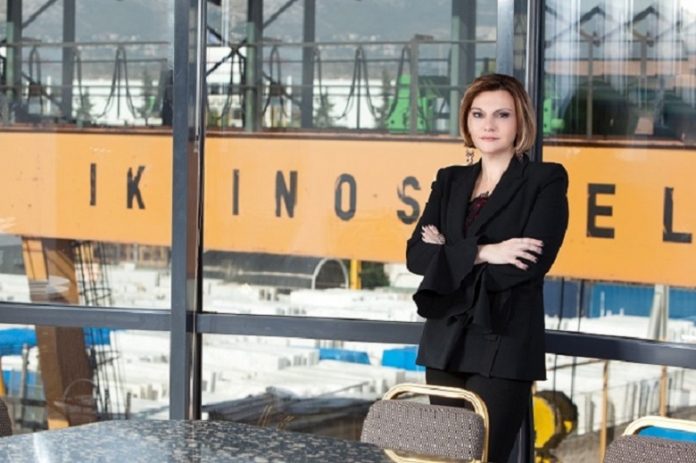 New prospects for Iktinos Hellas in 2020 are anticipated by the company's vice president, Julia Chaida, after this year which will serve as a period of reconstruction and preparation for further growth.
In her interview with mononews.gr, Mrs Chaida says that the company's turnover is expected to grow by 25% in parallel with additional earnings growth, as a result of investments made in the past, which led to a decline in production this year due to works for underground quarrying in the company's main quarry in Volakas. However, the investment itself was deemed necessary, as good quality marble and large stocks are located underground. Despite the high demand, the company failed to meet 100% of the demand due to the projects and this led to a decline in sales and therefore turnover.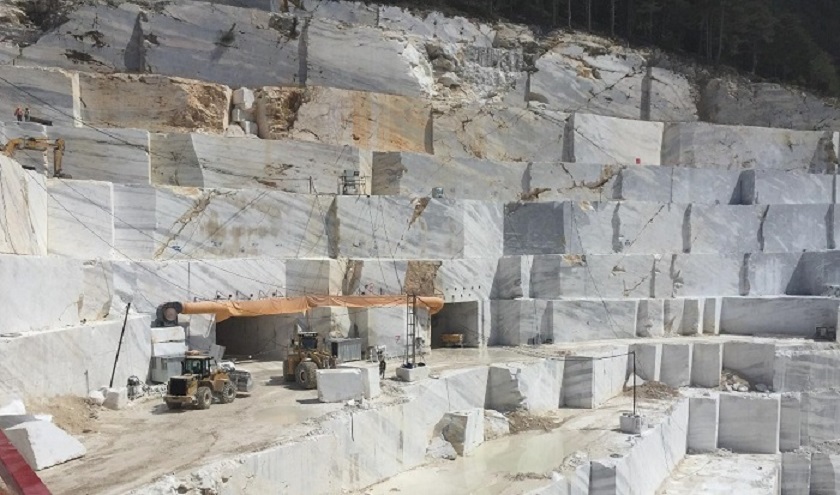 At the same time, interest in foreign funds remains high for equity, despite the wait-and-see attitude, Mrs Chaida points out, noting that a French fund is already participating in 5-6% in "Iktinos Hellas" as well as a German fund with 2-3%, while discussions are underway with other European funds and more recently with an American already present in Greece in a company of another industry.
Regarding the project in Sitia, Mrs Chaida says discussions with other funds are taking place, but they have not matured yet to reach a final outcome. "We are open to many suggestions for utilizing the project in Sitia. Our main position is to sell it, but because some funds want to stay at a certain percentage, we can stay until the project is completed. Some want us to do the construction of the project, which we could do if we close a similar deal. Our goal is to sell, we don't want to be hoteliers. ", says Mrs Chaida, who adds: "The valuation we have for the project is 30 million euros and we believe that the price we need to get must be over this amount, because the work is also fully licensed. But the investor who gets it will have to make a big investment of over € 200 million to complete it … The investment climate plays a big role, and we hope to continue to improve to facilitate such big decisions. "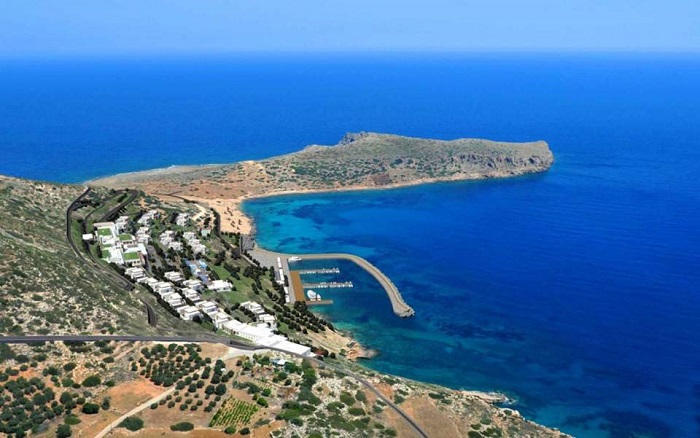 Analyzing the outlook for 2020, Mrs Chaida points out that production is expected to return to 2018 levels, however, as marble quality will be clearly superior, leading to both increased turnover and added value and consequently direct depreciation of the underground investment in Volakas, which accounts for 70% of the company's production, despite the 8 quarries in their possession. "After underground mining at Volakas, we plan to do underground mining at Nestos quarry. In fact, because there is a Natura area between our two quarries, we have already requested permission so that we can do underground mining without affecting this area. If this permit is approved we will significantly increase the production of this quarry as well, as we will proceed to immediate undergrounding. "
Along with investments in existing quarries, the company is considering new quarries in Greece and Skopje, with the aim of expanding the range of products available. Specifically, Mrs Chaida emphasizes: "We are currently conducting research in a quarry in Skopje, a quarry in Central Greece near Livadia and one in Agios Kosmas near Kavala. Depending on the results, we will proceed with the licensing procedures. White marble is always in high demand, which is a monopoly. White marble is that of Skopje. If it is decided to start mining in a new quarry, an investment of 1 million euros will be needed immediately. "
The company also gives great importance to redefining its export policy and minimizing dependence on China, which now accounts for 50% of the company's turnover. "We export to over 90 countries in total, but our biggest export destinations are South America and especially Mexico, the Arab countries, Qatar, the Emirates, Saudi Arabia, North Africa, the USA. We want to gradually increase our exports to Mexico. Russia is also an interesting market. ", claims Mrs Chaida.
Source: mononews.gr