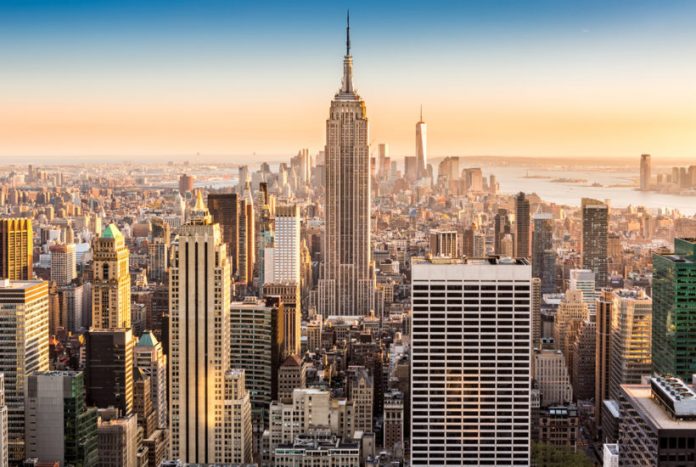 Construction spending in New York City, according to the New York Building Congress' latest outlook report, will hit almost $190 billion between 2019 and the end of 2021, indicating that there is no end in sight for the city's current building boom.
In 2019, spending is expected to reach $61.5 billion, a 10% increase from 2018's $56 billion. The Building Congress also predicts that construction spending will hit $65.9 billion in 2020 and $62.1 billion in 2021.
This year, nonresidential spending — i.e. office construction, institutional projects, sports and entertainment space hotels — is expected to reach $21.2 billion, an increase of almost 4% from 2018, and the Metropolitan Transportation Authority's (MTA) outlay for new construction projects will increase by about 9% year over year to $8 billion.
The Port Authority of New York and New Jersey will also up its investment in the city's capital projects to $2.1 billion from last year's $1.7 billion.
Source: www.constructiondive.com