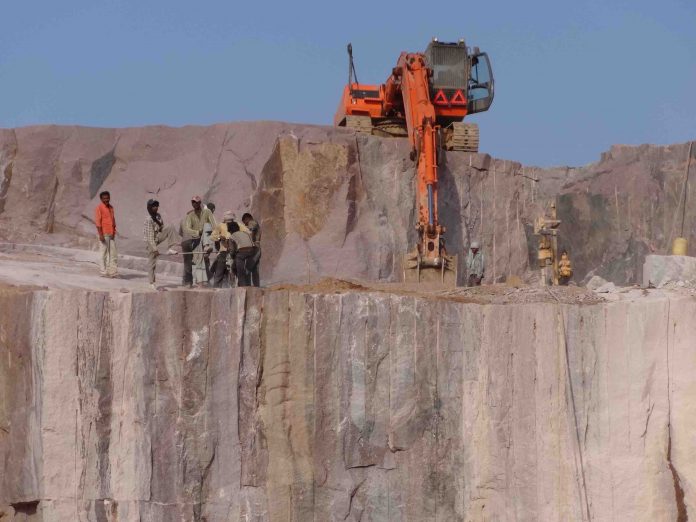 The outbreak of coronavirus across the globe has badly hit the granite industry in India. In 2018, the country was the top exporter of granite blocks and slabs in the world, with more than 4.8 million tons of granite exported.
In Raichur district, the famous Mudgal granite stone quarries  usually export around 30,000 cubic metre of granite stone to China and Japan around the year. However, in 2019-20 (till the end of February), only 12,331 cubic metre of granite has been exported. According to the officials of the Mining and Geology department, exports have virtually come to a stop after virus outbreak and only a nominal quantity of granite is reaching the domestic market.
The demand for granite had halved following natural disasters in Japan and China two years. However, the outbreak of coronavirus has dealt a death blow to the industry. Of the 45 licensed quarries, 20 had stopped operation two years ago due to lack of demand. The remaining 25 quarries too are not functioning now as an offshoot of the virus scare.
In Karimnagar district, granite industry is also reeling in crisis after the outbreak of coronavirus in China and other parts of the world. The district is known for its Maple Red and Tan Brown varieties of granite. Incidentally, China is a major buyer of this kind of granite for over two decades. Following the outbreak of coronavirus, neither any buyer is coming from China to the district nor any Indian businessman is going to China for trading. 
There are around 70 granite quarries and over 200 polishing factories in the area. Due to lack of business, the factories are closed and the owners are unable to repay the bank loans as they are yet to receive payments from China. Industry sources said that several factories in China are closed and hence they were unable to get their payments.
The lack of business has resulted in several thousands of labour force being unemployed and many have already left to their native places and some others are seeking employment in the construction sector in the district.
Sources: deccanherald.com, thehindu.com