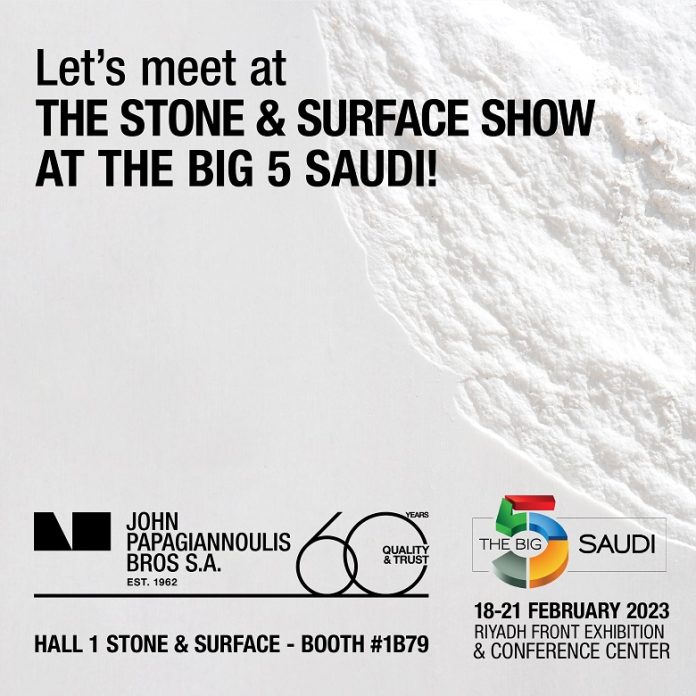 Following 2 successful trade shows in the last couple of months, the "Big 5 UAE – Middle East Stone" in Dubai last December and "The International Surface Event (TISE) – StonExpo" in Las Vegas in January, John Papagiannoulis Bros S.A. attends another major event, this time in Riyadh, Saudi Arabia, which takes place this year from February 18 to February 21.
You can visit the company at Hall 1 – Stone & Surface booth number #1B 79 and see it's signature premium white marble from the company's world renown quarries in Thassos and Volakas, as well as select Greek marble varieties such as Kyknos white, Mykalissos Yellow and Mykalissos Red, Cipollino and Oasis Green and Aliveri Black.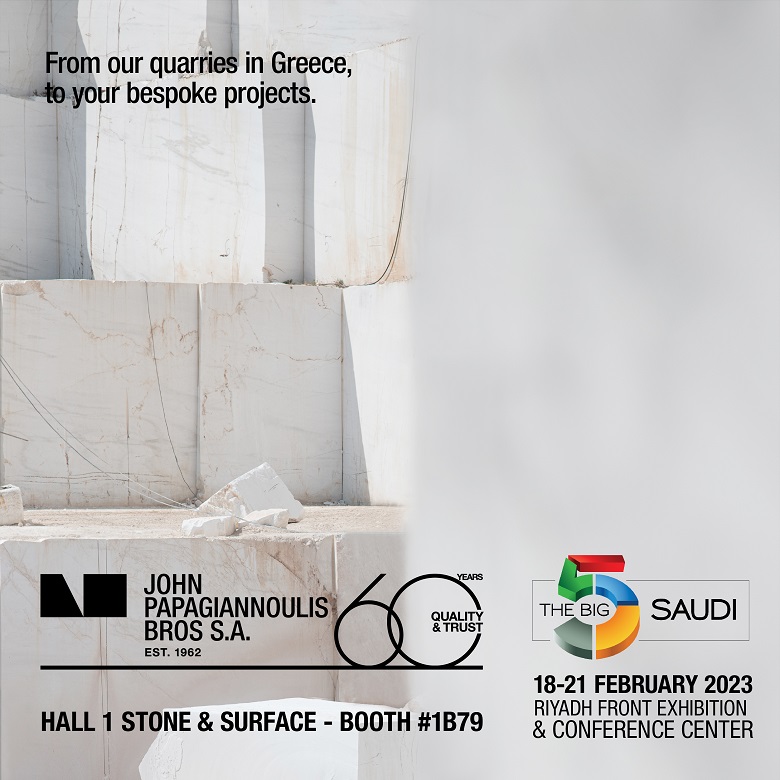 Celebrating 60 years of uninterrupted operation with the values of "Quality & Trust" guiding the company across all collaborations, John Papagiannoulis Bros S.A. is proud to attend this important show, along with other esteemed companies from Greece and around the world.
Visitors attending the Big 5 Saudi show, one of the most important trade events in the region with numerous world-class exhibitors and a vast variety of products, will have the opportunity to meet Greek Marble at the Greek Pavilion, including of course the famous "JPAPA" marble that has been used in numerous projects across the world and specifically the Middle East and KSA.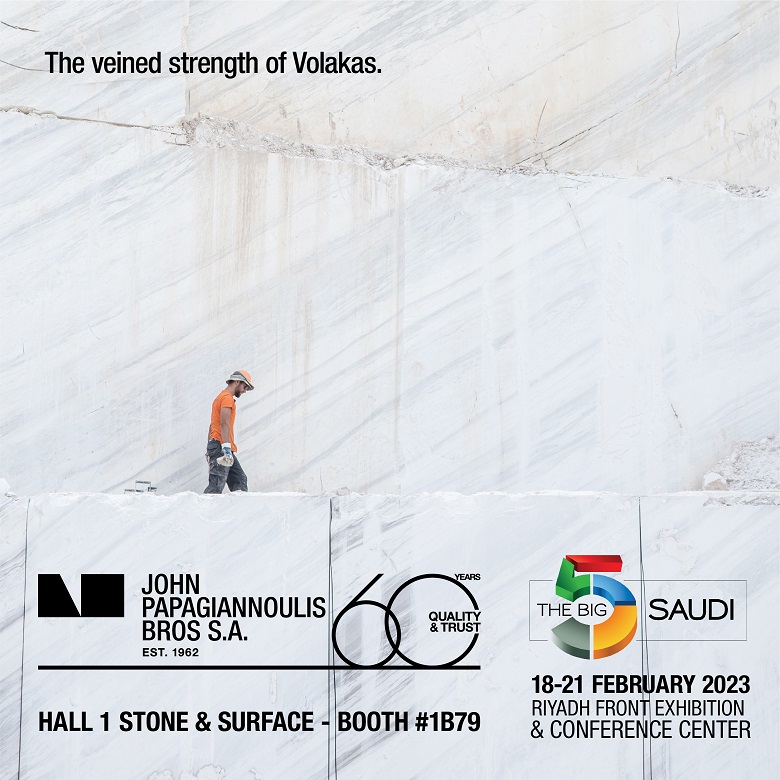 About John Papagiannoulis Bros S.A.
A Greek family business, which was founded in 1962, having therefore a long tradition in the marble industry. The company specializes in the extraction, processing, and trade of natural stone and currently the second and third generation are working together combining years of experience and deep knowledge of the material with modern approaches and technological advancement. The company's activities (of which 95% are from the international market) include the extraction of marble blocks from its quarries in Volakas and Thassos, as well as the production of slabs, tiles and special elaboration in the premises of the company plant in Athens. In addition, John Papagiannoulis Bros S.A. supplies slabs and tiles of various types of marble and granite for special projects.
The signature "J.PAPA" material of the company which is known for its impeccable quality and unique features is sought after for prestigious projects around the world and will be represented at the company booth at the Big 5 Saudi – Stone & Surface trade show this year.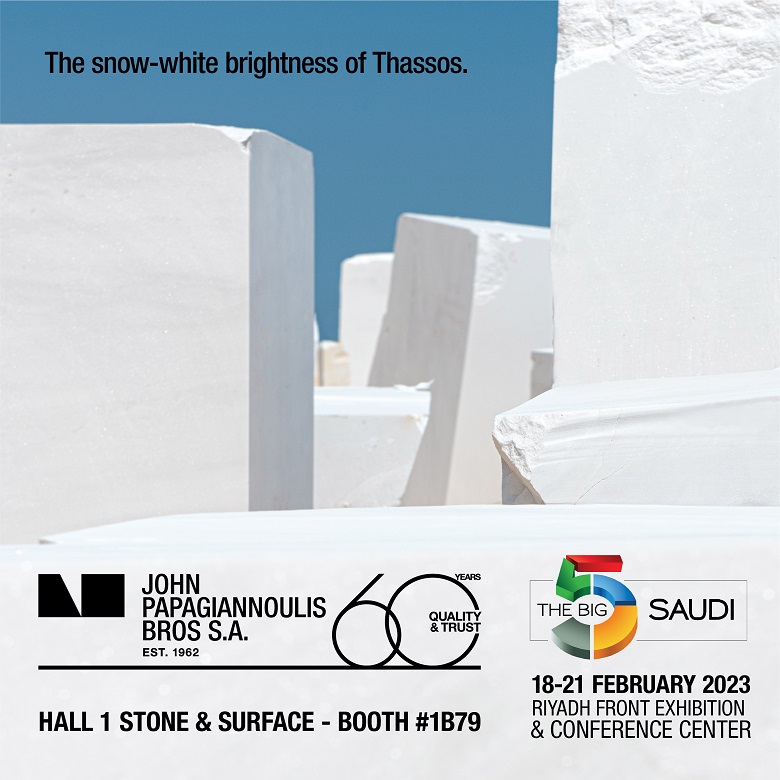 When: 18 – 21 February 2023, daily 16.00 – 22.00
Where: Booth #1B 79 at The Big 5 Saudi | Hall 1 – Stone & Surface Saudi Arabia – Riyadh Front Exhibition & Conference Center
What: John Papagiannoulis Bros S.A. and premium white and colored Greek marble
Learn more about the company at www.papagiannoulis.gr