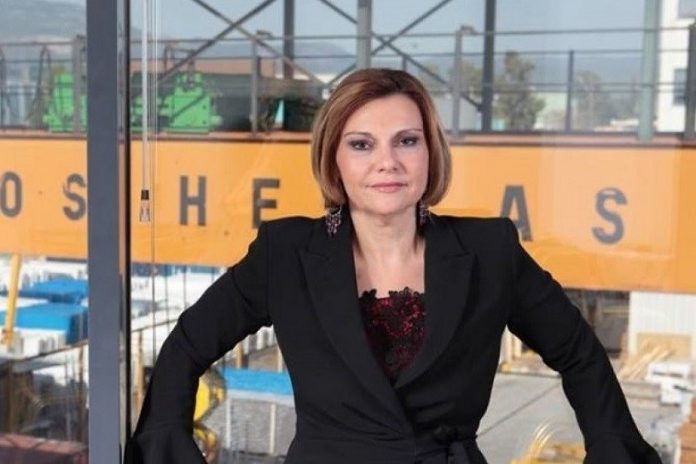 The participation of Iktinos Hellas SA marble industry at the 9th "Greek Investment Forum in New York", which was co-organized by the Athens Stock Exchange and the Hellenic-American Chamber of Commerce in New York, was completed with a positive sign. This year, due to the new conditions imposed by the Covid-19 pandemic, the forum was held online for the first time, bringing Greek entrepreneurs in contact with institutional investors from the other side of the Atlantic, with the aim of developing cooperation and reaching agreements.
The third consecutive participation of Iktinos Hellas SA in this forum was crowned with success, as there was strong investment interest in the Greek marble industry from American and European funds, as the Vice President of the company Ms. Julie Chaida confirmed in lykavitos.gr.
Commenting on the situation in America, Ms. Chaida said that entrepreneurship there is characterized by concern for the immediate and distant future, while this situation is exacerbated by the socio-political conditions in recent months.
From the position of President of the Greek Association of Marble Businesses in Macedonia – Thrace, Ms. Chaida pointed out that there was a strong blow to the marble industry, a predominantly extrovertive industry, by the spread of the coronavirus. "The statistics of the first four months of 2020 show that there is a total decline of 35% in Greek marble exports. A typical example is the Chinese market, which represents 85% of Greek marble exports, and for the first four months of 2020 shows a decline of 59%. At the same time, the rest of the Greek exports of processed marble during this period record a decrease ", she notes.
The Association has already commissioned ICAP to conduct a study on the economic impact of the pandemic on the Greek marble industry as well as on industries directly related to it. The aim is to have a real assessment of the situation in order to devise the right strategy and to reduce losses as much as possible.
The next study that the Association intends to carry out in collaboration with ICAP will be on the losses in state revenues due to the non-licensing of a quarry, in order to emphasize the significant contribution of a quarry to the state income. After all, the issue of quarry licensing and the time-consuming process required to obtain a license is a chronic matter for industry professionals. As a collective body, the Association has contacted the relevant ministry in order to find a commonly accepted solution with mutual benefits.