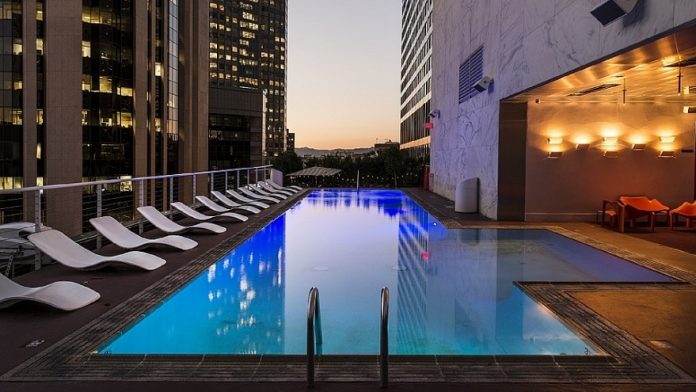 The global luxury hotel market is expected to reach $115.80 billion by 2025, according to a new report by Grand View Research, Inc. Registering a 4.3 percent compound annual growth rate (CAGR) during the forecast period, the market is expected to grow significantly in the coming years owing to increasing purchasing power of consumers and rising number of international as well as domestic tourists on business or leisure trips.
Travelers opting for lavish vacations look chiefly for comfort and quality of service, while hotel tariffs may make for a secondary consideration. To compete in the luxury hotel market, companies are focused on providing unique customer experiences by investing in infrastructure and technologically advanced appliances. Building customer relations by extending the highest degree of hospitality is also a key area of focus, according to the report.
Major players in the market are integrating room control systems through the Internet of Things (IoT). As a result, guests can control cooling, heating, and lighting in their rooms wirelessly through mobile-based applications. Furthermore, the report shows that simplified hotel reservation processes have upped demand in recent years. Online hotel bookings are supplemented by readily-available information in the form of photos and videos of the property, along with customer feedback.
Further key findings from the report suggest that business hotels will dominate the market throughout the forecast period. A thriving business tourism sector and growing realization of the importance of rejuvenation and relaxation are driving this segment. The holiday hotels segment was valued at a little over $21 billion in 2017 while the airport hotels segment accounted for a revenue share of close to 8 percent the same year.
North America is expected to retain its position as a key revenue generator by 2025 owing to an increase in the number of rooms. Expansion of hotel properties in the United States by luxury hotel chains such as St. Regis, The Ritz-Carlton, Four Seasons, and Fairmont Hotels & Resorts will also contribute to the market's growth, according to the report.
The Asia Pacific region is projected to expand at a CAGR of over 5 percent over the forecast period. Key players in the market include Shangri-La International Hotel Management, Marriott International, Taj Hotels Palaces Resorts Safari, AccorHotels, and InterContinental Hotels Group.
Posted by: Lodging Staff
Source: lodgingmagazine.com