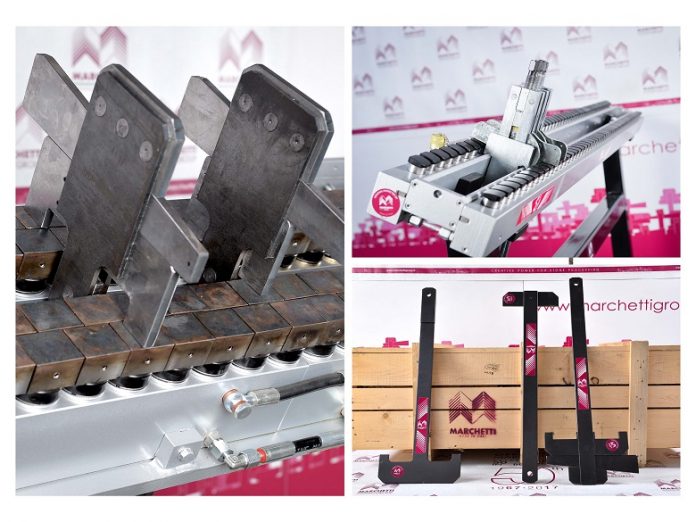 Based in Carrara, Italy, Marchetti is a pioneer in high-tech products for marble and granite. Ariana Marchetti, innovation director of the company "Officine Marchetti" talks to stonenews.eu about the evolution of the group and the pioneer in terms of the best operation in the cutting of marble.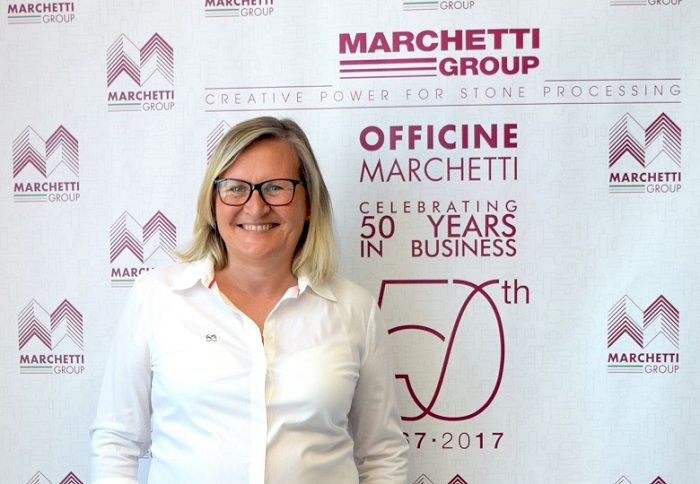 Mrs Marchetti, congratulations on your role as Director of Innovation – what makes your group newer?
"My role is to continue the history of the family business – we are present in 90 countries and serve the best companies in the stone industry – so we feel full responsibility for the production of high-tech products."
Can you give me an example?
"Our 18-ton tensioner, along with the EHWA blades that created the Zenesis system – can now be used with BM Officine-produced Gangsaws to cut granite with a diamond blade  with excellent yields."
I know that your company aims at sustainability and makes our sector greener – what does it offer in this sector?
"The diamond blade system saves a lot of electricity – in addition we have created a hydraulic tensioner that allows you to cut thin thicknesses up to 6-8 mm – to get more slabs than a marble block with more square meters – to have lighter slabs and easier to transport – all this allows you to have less impact on the environment".
There is a lot of news for the stone industry and Marchetti is confirming its leading position in the field, should we expect something else?
"Yes – all our products are treated and painted using the latest technology – the graphene paint that protects our products from corrosion – making the product more durable".