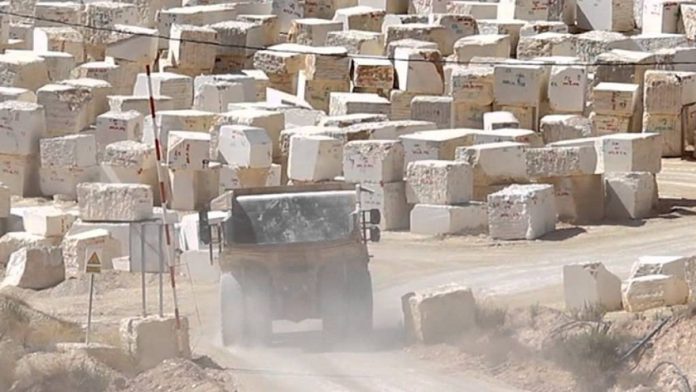 The natural stone products and the European Union producing countries in detail that are more affected by a possible increase in tariffs.
On April 12, 2019, the United States Trade Representative (USTR) announced a wide list of products imported by the US from the European Union proposed to suffer additional duties.
According to the USTR, the EU countries together rank as the 2nd largest supplier of imports to the United States in 2018. U.S. goods imports from EU countries in 2018 were $487.9 billion, up 12.3% ($53.3 billion) from 2017, and up 32.6% from 2008. U.S. imports from the European Union countries account for 19.2% of overall U.S. imports in 2018.
The list of products under examination includes natural stone products whose value, according to U.S. import statistics of 2018, reached $ 187 million.
In the table below we can see the natural stone products imported by the U.S. from the EU and the main supplier countries.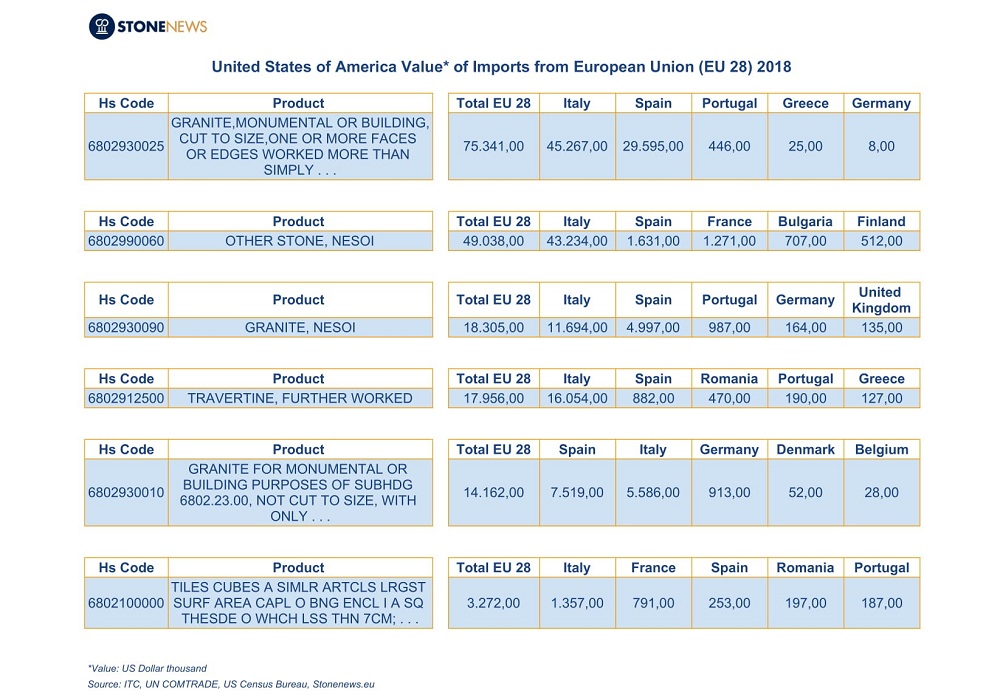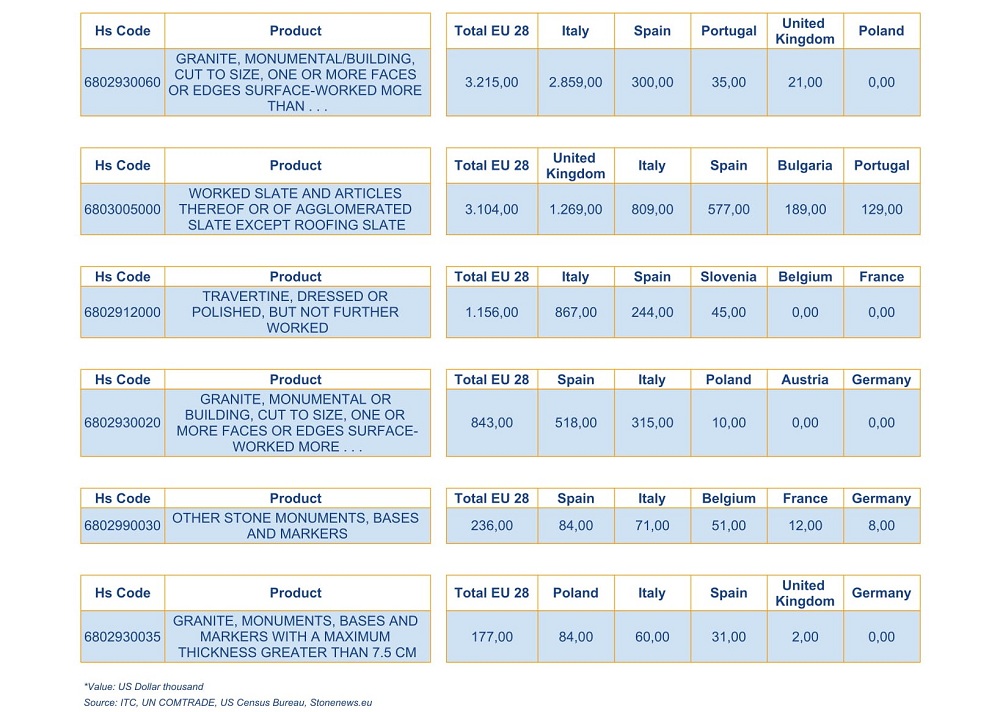 As we can see in the Table, marble is excluded from the list opposite to granite, whose total value of imports in 2018 exceeded $ 112 million.
The main U.S. supplier countries of the specific HS codes products are Italy, with $ 128 million import value in 2018, and Spain, with $ 46.6 million.
According to the announcement of the Office of the United States Trade Representative (USTR), May 28, 2019, is the due date for submitting written comments, including post-hearing postings.